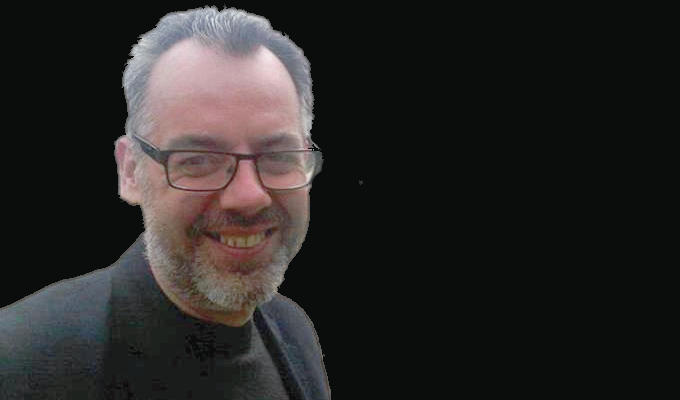 Is it time to extinguish the stars?
To quote David O'Doherty: 'Stars are celestial and infinite. Not "out of five".'
Yet 'how many stars?' is the talking point of the Fringe, even though it can never be as simple as the system suggests. Can a year's work and an artistic vision – or lack of – be summed up with such a crude rating?
As a reviewer, it's not a practice I've been particularly comfortable with for a while, if only for professional pride, and we don't 'award' – even the verb is ridiculous – outside of Edinburgh. A well-written review is more nuanced than lumping a show into a broad band. Reducing it to a star is almost frustrating for me as summing up all the daring, varied work at the festival with a simple lolly-stick 'joke of the Fringe' must be for comedians. A well-written review should give potential punters a good idea of the show and whether they might enjoy it, more than just a headline figure.
Not that there is even any consensus over what the stars mean. For Chortle a five-star show is an extreme rarity, an impeccable must-see, while some sources throw them around like a water sprinkler. One reviewer on Broadway Baby had seen 14 comedy shows – and given eight of them five stars. It's fair to say we don't have the same calibration. Three Weeks gave 231 five-star reviews, about one in five of the shows it reviewed. The Guardian gave just two, or one in 33. The figures were compiled by The List, which has a similar profile of star ratings to Chortle.
The Edinburgh Evening News threw its own spanner into the system this year by introducing a seven-star system (not learning from Time Out's ill-fated experiment with six stars) so that a five-starrer isn't even a sign of excellence.
For Chortle, five-star and one-star reviews are pretty rare, which crunches the vast majority of into just three categories – which was the Evening News's rationale for adding more categories. Splitting any continuum into wide bands is fraught: the difference between the 'lowest' four-star review an the 'best' three-star is infinitesimal – the void between the top of the three-star band and the bottom huge. And a three-star-rated show that's ambitious but flawed (eg Luke McQueen) might appeal to some comedy fans more than a four-star show of an established comedian doing what they've already proved they can do.
Yet there is a reason why stars have become such common practice. With nigh on 1,000 comedy shows at the Fringe and multiple times more reviews, they are an established way of cutting to the chase. Everyone's going to be drawn to a five-star to see what they've missed – and the pasting of a one-star is even more of a draw. Fringe-goers can't possibly consume every bit of media before making their decision, so this is a quick, rough-and-ready system of finding the quality. 'How many stars?' is a common question for a reason.
Yet there are other faults. The explosion in publications covering the festival mean that by the end of the month, the dingbats are plastered over posters like acne on a teenager's face, which surely devalues them. Most shows can find at least one four-star rating they can use, even if it's from a source whose opinion they don't actually value, if they were to be honest. Never mind the reviews, look at the stars. Though the more sage advice would be never mind the stars, see who's awarded them.
So is it time to do away with the star system all together? It's something I've been considering for Chortle, perhaps replaced with a 'Must see' rating for the very top dogs. But would comedy fans read through all the unrated shows to get a nuanced picture, or instead choose to be guided via star systems employed elsewhere? I asked the question of the audience of Mark Olver's inside comedy show Dancing About Architecture over the last weekend of the Fringe, and they seemed to favour the familiar stars.
I don't know the answer, or even if the system needs changing, but I'd welcome comments below.
Published: 29 Aug 2013
What do you think?