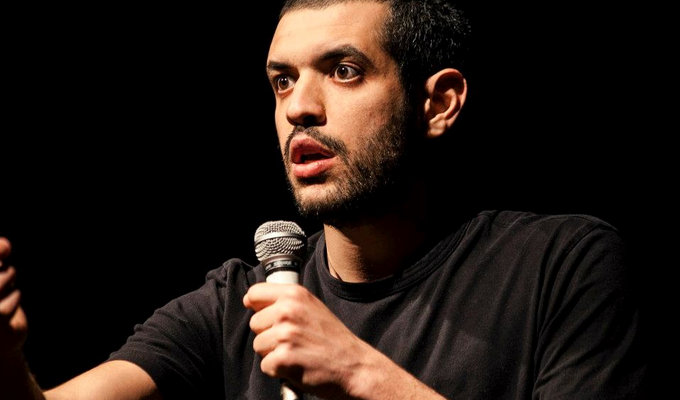 Why Italian comedy has dumbed down
In Italy, television plays a pivotal role in comedy. This may not be an international exception, but in a country that lacks a live comedy scene, TV is highly influential, and this often sets the boundaries for freedom of expression.
Furthermore, the board of directors for public television is chosen by politicians. This is not a conspiracy theory, it's the law. Political parties control and govern television, meaning the news is nothing but a scrapbook of politicians' press releases.
As you may know, the role of Silvio Berlusconi who is the owner of many important broadcasting channels, has had huge impact over the last 20 years, first as a businessman and later as a statesman. The outcome of these processes (in which the complicity of the opposition parties have played an important role) is the creation of a brand new cultural model; in most modern countries, television aims to provide diverse content in order to cater for the diverse tastes of the audience and hopefully, as with the BBC, to broaden the minds of its viewers. In Italy it is the opposite; viewers have become uniformed in their tastes and opinions, through watching uniform content.
As a result of uniformed, politically controlled television, comedy which relies on social stereotypes and the same decades-old clichés, is still very popular in Italy. The audience is still fascinated by regional humour: currently the most popular comedy show on TV is Made in Sud (Made in the South).
This process of intellectual depletion started at the end of the 1970s (ironically enough, when alternative comedy was starting in the UK) and has caused television to be fully conditioned by marketing language and content. This can be seen in the image of women depicted in the media: either half-naked and dumb or ugly and funny. Therefore, television comedy can be split in two: on one side we have very cheap, common, stereotype-filled programmes and on the other side, a highly politicised satire. The latter is focused principally on a parody of politicians, giving them even more air time (although we actually have had some of the world's finest parodists here, like the Guzzanti's brothers, as the country of the Commedia dell'Arte.
But no matter how good the parody, the situation in which television programmes are made means that genuine satire has been sacrificed in the process. Apart from some rare exceptions, nothing truly 'alternative' exists, and it's quite impossible to make jokes about anything that is at all taboo, such as religion. So, in Italy, you can either talk in banalities, or you have to speak about politics: we lack clever entertainment and we lack a middle ground. Cynicism and surrealism are subsequently rare ingredients in Italian television comedy.
And it is because of this that stand-up comedy, where you have to have an individual voice, has found it so hard to get a foothold. People don't ever see it on television – and if they don't really know what it is, why would they pay to see it in a comedy club? I belong to a new generation of comedians the first generation of Italian stand ups, who are gaining space and recognition in Italian television (we wrote and performed recently for different shows on national television and Comedy Central) and in the coming years I hope we will have the chance to create something different and new.
As a fan of international comedy, both live and on TV, I've always been astonished by the variety you can find in the UK; Charlie Brooker, Armando Jannucci, Sacha Baron Cohen and Ricky Gervais are just some of the TV writers who prove that complexity and originality are the keys to success.
And that is why I am so excited to come to the Edinburgh Fringe Festival (and cooperate with comedians from all over the world with the idea of Comedy Sans Frontieres) – it's a wonderful opportunity for me to see such an explosion of creativity. I hope that all my friends and colleagues take a look of what's happening here and are influenced by the International comedy scene. Then maybe we can move away from the sterile, regional or political comedy we have become accustomed to seeing on our televisions in Italy.
• Francesco de Carlo: Italians Do It Better is on in the Pleasance Courtyard, 22:50.
Published: 15 Aug 2014
What do you think?