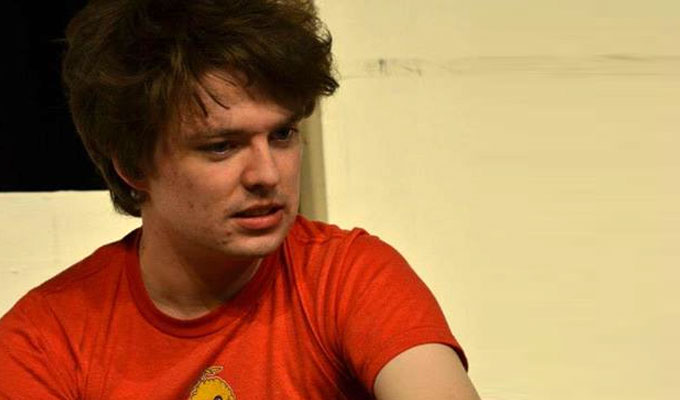 Weird Al Yankovic keeps changing his tune
Weird Al Yankovic's latest album Mandatory Fun is his first to get to No1 in the US in a songwriting career spanning four decades – a career which has thrived on both a strict formula and an open minded attitude to the changing nature of the music industry.
Yankovic's uniquely surreal brand of humour is in equal measures family friendly and darkly macabre, simple and complex, low-brow and intelligent; a blend which has proved highly successful and creatively satisfying for Yankovic while being very popular with casual consumer and obsessive fan alike. I think it's worth trying to understand why he is such a persevering comic icon by dissecting his comic persona. In preparation for this I have listened to every one of his albums from start to finish within about three days.
Al Yankovic has composed 14 albums since 1983 all of which rely on a pretty consistent formula of direct parodies, musical homages and completely original tracks. Despite years of public fame he still manages to constantly subvert expectations with tight lyrical ability, self-satire and intelligent instrumental parody. The typical Weird Al song is the word swapped parody – these are often his most popular songs (White & Nerdy having racked up more than 80 million hits on YouTube) and usually involve a comic premise stated in the title which is then built upon in the lyrics. When reviewing these, a quick dismissal based on the simplicity of the parody doesn't really do him justice.
Let's compare his first big hit, a single from his first 1983 album called My Bologna – a parody of, yes, Knack's My Sharona to one of his latest parodies: Foil (Royals by Lorde). 
 My Bologna, played on the accordion with such reckless abandon as to terrify even the bravest of small children, has no jokes. The humour is instead derived from the absurdity of the ambiguously described bologna being a terrible alternative My Sharona rhyming structure but still being pushed to its limits by some guy using an accordion.
He even offers a burp sound effect about half way through. The stupidity of the concept contrasted with an extremely capable musician playing an objectively stupid instrument is odd, unique and silly. The affability of Yankovic's stage persona is complemented by a strong ability to perform and as a result the song did quite well. It's a very simple premise that probably wouldn't hold up in 2014, which rather than being a defamation I actually think goes somewhat towards explaining Yankovic's modern success.
Foil is of an entirely different ilk to My Bologna. It operates as both a self-satire and proves its worth as an independent comic song simultaneously. Without wanting to spoil the joke, Yankovic begins with a standard word swap about food (still managing to incorporate a couple of creative rhymes) before diverging into a twisted address directed to the listener and then reintroducing that back into the theme of the song seamlessly.
It's witty, unexpected and, most interesting of all, a seemingly deliberate departure from swap in- swap out parodies such as Eat it and Like A Surgeon. It marks a big creative reshuffle from his past efforts in attempt to keep up with modern trends in comedy and music, a change he has embraced with charm, intelligence and effortlessness. These changes are echoed across Mandatory Fun. 
An equally large part of this creative reformatting is the direction his music videos have been taking for the last few albums. One of the big selling points of Yankovic's music in the 80s and 90s was the nearly carbon-copy videos he would produce for his singles which would then play on MTV frequently. In the modern era when the vast numbers of YouTube spoofs of songs tend to be either a descriptive parody of the original music video or a crude personal critique of the artist then this niche is already covered- even if in an amateurish way. The #8videos8days marketing technique showcased Yankovic's ability to adopt, adapt and improve in a market saturated with the kind of material that Yankovic discarded 20 years ago.
Of course, original and witty songs have been present since his first album, but there is a clear marked upward trend in terms of number and quality, along with his song parodies becoming increasingly intelligent since the mid-90s.
Yankovic's ability to maintain popularity and relevance after 30 years is unrivalled by almost any other comedian, especially one residing in such a niche corner of musical comedy. What a lot of it comes down to is that being able to deliver in a wide variety of formats and genres while being an accomplished musician in his own right allows him the flexibility to adapt creatively as well as corporately.
His flexible brand of humour comprises of several distinct entities: wordplay and puns, the upbeat and mundane contrasted with the dark and sinister or the unexpected, surrealism and faithful musical parody. There is some overlap but these are broadly the themes you can identify in his music that are played off for comic effect. He uses these in various quantities throughout his career to varying degrees of success with Mandatory Fun being very word play and social satire oriented. In contrast Alpocalypse and Straight Outta Lynwood, his previous efforts, were very silly and contained many references to internet culture and technology.
In much the same way Weird Al dropped food themed song parodies in time, he correctly identified that to stand out in the YouTube age he needed to drop the nerd culture angle that was being quickly popularised by Jonathan Coulton, Reddit and memegenerator.com. He steps on the toes of nerd culture but backs away before pandering. This can be a difficult decision as that market is a safe one, but it was ultimately the best for both his career critically and commercially.
The darkness of Yankovic's humour is often glossed over and he is by no means anodyne. Weird Al has said he was never a family friendly musician and it's interesting that it turned out that way considering the evidence. Album releases spanning his entire career feature obsessive lovers, murderous classmates and madmen. He enjoys random acts of violence in his story telling - The Night Santa Went Crazy being one of the strongest. The song involves a drunk Father Christmas setting fire to and then eating his reindeer (and that's only the first verse).
What sets Al out from contemporary parody acts is that he steadfastly avoids shock, swear words and slurs of the kind that would stop parents from buying his music. He's been actively horrified when racist or otherwise lazy content has been misattributed to him on the internet, but still tackles satire in one form or the other. What this allows him to do is produce well-written content for a large audience while still catering for everyone and managing to be satisfied with his work – a very happy and rare incidence.
Weird Al Yankovic cleverly uses the self-imposed mask of an inane and absurd musical novelty act to write songs that are lyrically intelligent and musically impressive while remaining relevant and, most crucially of all, funny. He's quite possibly the least one-note comedian that has existed in modern memory.
By the way, Mandatory Fun is his best ever album and Jackson Park Express is the best song on it and arguably the funniest one he's ever written.
• Ben Alborough tweets at @BJAlborough.
Published: 28 Jul 2014
What do you think?