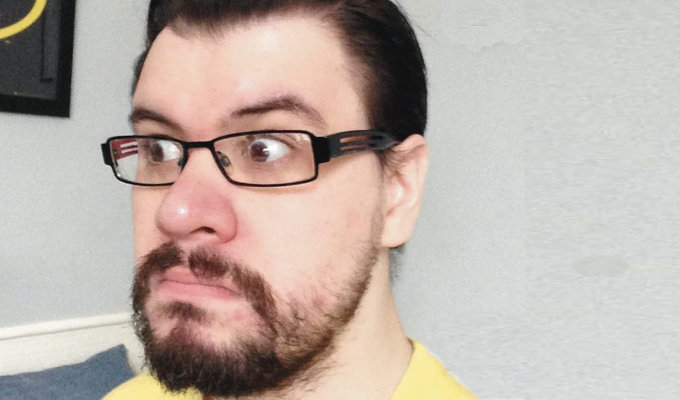 Don't bother trying to 'save' BBC Three
The shifting of BBC Three to online only came as a big shock last week. Russell Kane wrote in the Guardian that 'BBC Three performed a unique role. It provided a not-too-commercial (ie not paranoid about ratings) environment for upcoming artists to take risks.'
Reading a sentence like that, I think to myself, 'Sounds great! I want to watch that channel!' But then I remember he's talking about BBC Three.
Because for each 15 Storeys High, Pulling and Uncle, there were another ten shows swiftly consigned to the scrapheap. Anyone remember Fresh? Or how about Clone? The multitude of sketch shows commissioned in the wake of Little Britain's success? Scallywagga? Rush Hour? Tittybangbang? No? Thought not.
Despite BBC Three being pushed as a platform for new comedy, its big hits were decidedly old-fashioned. Gavin & Stacey was a feelgood romcom that eventually found its natural home on BBC one. Recent shows Pramface, Him & Her and Bad Education all play relatively safe in terms of concept and execution. It's very telling that BBC Three's highest rating show is the imported Family Guy.
Looking back over its 11-year existence, the history of BBC Three is littered with wasted potential and bad decisions. Potentially exciting pilots such as Biffovision and Adam Buxton's Meebox were left as one-off broken promises despite being packed with ideas. Not to mention the shoddy treatment of perhaps the best British comedy broadcast in recent years, Limmy's Show. Three series of Scottish Bafta award winning comedy reduced to a half hour compilation shunted on after two hours of Seth McFarlane's conservatism-dressed-as-subversion animation.
Defenders of the channel like to claim that the BBC needs to keep it going to bring in that all-important 18-34 demographic. That young adults deserve their own dedicated channel from old Auntie Beeb. Which I'm in total agreement with.
If only BBC Three could have aimed a little higher than the cheap sneering of Snog, Marry, Avoid. Because how patronising is the idea that lowest common denominator drek is all 'da yoof' deserve? Maybe I was just lucky to have been able to grow up watching The Black Adder, Alexei Sayle's Stuff, French and Saunders, The Mary Whitehouse Experience, The Day Today, Father Ted etc etc. All intelligent, well crafted and most importantly funny shows that just so happened to have a sizeable young audience.
Are we to assume that by these defenders arguments, we should rope off series like House of Fools, Inside No. 9 and Stewart Lee's Comedy Vehicle to everyone under the age of 30 because they're not expected to get it? No, of course not. That's silly.
But that's the argument the BBC Three defenders are going with. That just because BBC Three's output isn't entirely to us cultural snobs' taste, we shouldn't deny those who do watch it the vicarious thrill of judging teenagers getting drunk on holiday. (I'm willing to bet money that you'd be shot on the spot if you said the same about Mrs Brown's Boys to these people).
However, one glance at the average ratings for an average BBC three series just brings up the question of whose taste is this actually catering for? And if BBC Three is a place to experiment, why does its comedy output feel so safe?
As is more often the case these days, we must look to America and its successful webseries. The wonderfully off beat Maria Bamford recreated the events after her breakdown and moving back home in a series of short monologues that showcased her gift for voice acting for now defunct website Super Deluxe. And the superb Children's Hospital, starting off as a five-minute hospital drama parody that has since taken a life of its own on Adult Swim. A network where the best and most exciting forms of new comedy are flourishing.
What the would-be saviours of BBC Three haven't taken on board is that the channel has already been using the web to premiere new shows under the Comedy Feeds banner. The first batch of eight pilots went live in 2012 with a further eight in 2013. Though quality varied from very promising (Nick Helm's Heavy Entertainment, The Committee Meeting) to decent (For the Win, Dawson Fun Time) to abysmal (Going Native, Fuzzbox), it was a significant first step for the BBC. Because like it or not, on-demand TV is only going to get a bigger foothold in the years to come. How we watch TV, or 'consume content' if you're a soulless drone, these days is far different from only five years ago. The idea of a brilliant comedy-drama with high production values produced exclusively for the internet seemed impossible back in 2009. In 2013, Netflix's Orange Is The New Black was a breakout success.
As of yesterday, three short films have gone live exclusively on the iPlayer, showcasing new writing and directing talent with promises of exclusive shows from established acts like Stewart Lee, Meera Syal and Bob Mortimer to come.
And it makes me hopeful that maybe in time the iPlayer could become the new Netflix, delivering the kinds of series just not possible on the main channels. A new avenue for new writers and performers to showcase their work. That it really could be the not-too-commercial space where up-and-coming artists can take risks we were promised with BBC Three back in 2002.
Published: 13 Mar 2014
What do you think?