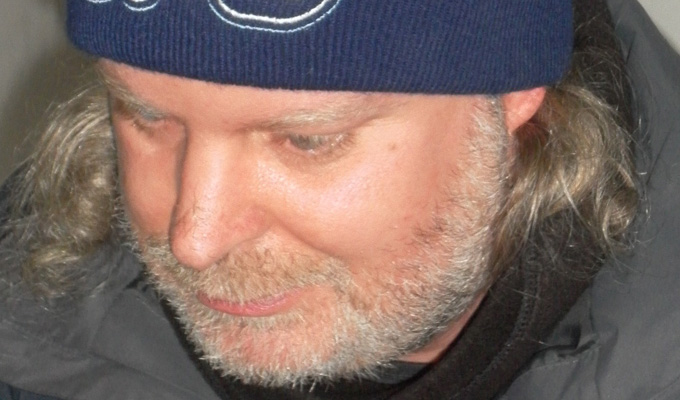 Did Brass Eye go after the wrong targets?
This month marks the anniversary of what may be one of the most significant events in the history of British comedy – although the number of years that has passed since the event isn't large or round. 
On July 26, 2001, Channel 4 broadcast the Brass Eye special about paedophilia.  The programme was heavily criticised by some newspapers, it attracted thousands of complaints and compliments, and government ministers spoke about whether the system of TV regulation needed to be changed. A comedy programme became a major news story.
But why could it be significant now, 12 years on?  Because in the last year the story of  Jimmy Savile's crimes has been uncovered.
This time last year, Savile was remembered as a DJ, TV presenter and charity fundraiser, whose death less than a year earlier had been marked by lengthy glowing tributes.  George Entwistle was about to succeed Mark Thompson as director-general of the BBC, Peter Rippon was the editor of Newsnight, Lord McAlpine was an obscure former Conservative politician, Sally Bercow was a prolific tweeter and Operation Yewtree was a name on a list of unused names for police operations.  
Now Jimmy Savile is a disgraced paedophile who was never brought to justice for the hundreds of crimes he committed in over a dozen police areas and who was posthumously punished by the removal of plaques, nameplates and gravestones bearing his name.  Stuart Hall, another famous BBC TV presenter of the Seventies and Eighties is now serving a prison sentence for indecent assaulting girls as young as nine after one of his victims came forward in the wake of the revelations about Savile. Today viewers can't watch some repeats of Top Of The Pops in which Savile featured – a decision which some may view as nonce sense and others may view as nonsense.
If the glowing tributes to Jimmy Savile feel like events from a different era what does that make the Brass Eye special of July 2001 feel like?
I just watched it for the first time in years, and it made me feel uncomfortable.  In 2001, I wrote to Channel 4 to praise them. I didn't go along with those people who described the programme as 'sick' because the subject matter was unsuitable for comedy and I still don't.  However, after all these years, and all that has happened, it feels like the programme was barking up the wrong tree.
It's not just because I was watching it having heard about paedophile crimes which have been committed since the programme was made; or having heard about paedophile crimes which were committed before the programme was made but which were only uncovered afterwards, such as the crimes of Jimmy Savile or Stuart Hall.
It's also because I was watching it having heard about paedophile crimes committed before the programme was made which were uncovered before the programme was made.  
The Brass Eye special contained the line: 'Welcome to Paedogeddon' but had Paedogeddon actually happened decades earlier without many people (including some working in TV) realising it? Should the Brass Eye special have not been made, not because paedophilia is an unsuitable subject for comedy, but because that particular comedy about paedophilia was ill-conceived and directed at the wrong target?  
Instead of being a naive and childish attack on the hysteria of the media and public and the gullibility of celebrities, should it instead have been a comedy focussed on the complacency, denial and incompetence of those authorities which for decades had allowed abusers to infiltrate institutions supposed to protect children? 
Hindsight can make The Day Today, the Alan Partridge shows, Four Lions and some parts of Brass Eye seem like prophecies as well as satires, but has the passing of time and the unfolding and uncovering of events been as kind to the Brass Eye special?
Viewing the Brass Eye special with hindsight may be unfair but because it was broadcast in the era of the internet it is also possible to look at the reaction to the programme at the time, in a way that you can't with earlier controversial programmes.  You can find what gullible people who appeared on the programme, politicians or newspapers said about it and answers to questions such as:  Which government minister condemned the programme, even though they hadn't watched it?  Which TV presenter said that paedophilia is 'one of those subjects that is above and beyond comedy'? And what did Channel 4 say about the programme?
I'll answer the last one for you.  After the Independent Television Commission ruled that it had broken two of its broadcasting codes, Michael Jackson, Channel 4's chief executive, said:  'Despite the ITC's ruling, Channel 4 is unwavering in its support for Chris Morris and Brass Eye, and we would not hesitate to commission or transmit such a programme again.'
That was a strong statement and fans of satire in general and of Chris Morris in particular may find it encouraging.  However, what has Channel 4 commissioned since that statement, in September 2001?
Bo' Selecta!, Balls Of Steel, The Friday Night Project, Star Stories,  Fonejacker, Russell Brand's Ponderland, Chris Moyles's Quiz Night, The Morgana Show, The Angelos Epithemiou Show  and Very Important People.
That's not a complete list of or even a representative cross-section of Channel 4's post-Brass Eye comedy output but has Channel 4 or any other broadcaster broadcast anything like Brass Eye? 
One of the most controversial comedy programmes to be broadcast in that period was the edition of The Russell Brand Show on Radio 2 in which he and Jonathan Ross left messages on Andrew Sachs' answerphone.  The number of complaints was far higher than for Brass Eye, Prime Minister Gordon Brown spoke out, and the controversy was given a name with the suffix '-gate'. But the show was nothing like Brass Eye. 
There has been other controversial comedy such as Frankie Boyle's joke about Katie Price's son Harvey, Jack Whitehall's jokes on "he Big Fat Quiz of the Year, Ricky Gervais using the word 'mong' or Jimmy Carr's joke about Down's syndrome. However, has there been any controversial comedy worth defending because it was trying to say or do something about an important issue?
Did the controversy surrounding the Brass Eye special herald a new era in comedy in which comedians and broadcasters shied away from making challenging comedy about controversial and important subjects?  
Now someone writing a newspaper column or cracking a joke can find themselves at the centre of a storm on Twitter (launched in 2006) or the target of a vigilante mob which forms on Facebook (launched in 2004) then comes to their house have some comedians been cowed into silence?
Has there been a growth in comedy in which comedians mock celebs or play panel games or prank the public or write and star in semi-autobiographical sitcoms... and is that due to an aversion to weightier but riskier comedy?  Could anything like Brass Eye be broadcast in future?
I've asked lots of questions and I don't know the answers but perhaps this month is a good time to ask them.  Perhaps it's time to look around the Paedoph Isles, talk to people about whether Paedogeddon happened, look back at the controversy that followed the Brass Eye special, look at the comedy that has been made since and ask what has changed, both in society and in comedy.  
We might find out that little has changed in society but a lot has changed in comedy – and something important has been lost.
Published: 9 Jul 2013
What do you think?