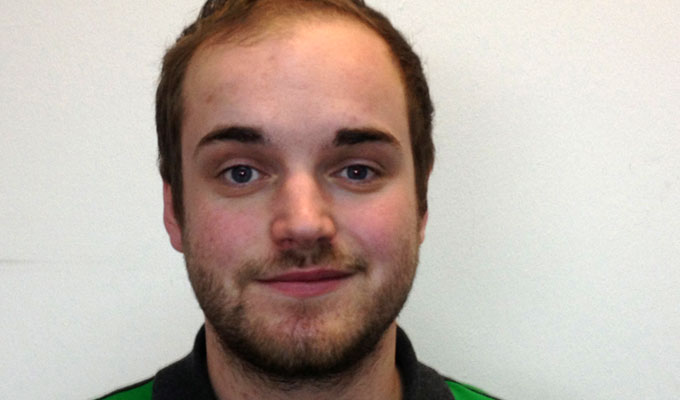 Has Ricky Gervais lost it?
'Chris, why don't you fuck off?'. These six words send shivers down my spine every time I watch The Office Christmas Special. Everything that we had watched over the past two series had been building to this moment. This was the moment the 'chilled out entertainer' became self aware and finally stood up to Chris Finch, a bully who Brent idolises throughout the entire show.
Gervais managed to make these six words so significant by creating a whole cast of three dimensional characters who the audience feel connected to and are able to empathise with. It's hard to believe that the creative mind behind this absolute stroke of genius is also responsible for the languid comedy drama Derek, the one joke (and not a very good one at that) show Life's Too Short, and the most insufferable Twitter feed on the internet.
What could have happened in the ten years that have passed since The Office Christmas Special to turn Gervais from the new king of British comedy to the most unbearable celebrity to have come out of the United Kingdom?
In short; fame. Fame is what has ruined Ricky Gervais. Ironically, he tackled the subject of fame so effectively and with such precision in Extras and in his third live show, which as also called Fame,
But recently he has began to take on the worst traits of his own creation, Extras' Andy Millman. In one memorable scene from the series, Millman leaves a flashy nightclub filled with celebs (including David Bowie) to return to his local pub to quote his own sitcom with his obsessive weirdo fans in a desperate attempt to feel accepted.
Flash forward eight years and we can find life imitating art. This time the sitcom is Derek and the local pub is Ricky Gervais's Twitter feed where Gervais begs his fans to 'retweet' quotes from Derek and pleads for them to get '#kindnessismagic' trending.
In an interview, one of Gervais' first showbiz pals, David Baddiel, said Gervais is 'like Woody Allen, he's at his best when he is playing a version of himself' and there is no place where this is more evident than now as he shows his own Millman-esque insecurities on Twitter on a daily basis.
Now, it would be easy to forgive Ricky Gervais for his own personal flaws if he was still producing quality TV shows like The Office and Extras, but his recent offerings haven't lived up to his previous work.. And Life's Too Short bordered on the awful.
If you have been lucky enough to miss it, Life's Too Short is a show where we get to see a short actor do his best David Brent impression and see Gervais and his comedy partner Stephen Merchant fail to recreate the hilarity of the agent/client meetings from Extras. A case of art imitating art, maybe? '
Life's Too Short relies heavily on its one joke: 'Isn't it funny that dwarfs can't reach things?' I had the misfortune of suffering through every episode, crossing my fingers in hope that it got better. It didn't. Even the celebrity cameos seem forced and unnecessary; almost as if Gervais had lost touch with his audience, instead forcing his pals into scenes they really had no reason to be in.
And that leads me back to my original point; that fame has ruined Gervais. In Talking Funny, a discussion about comedy filmed by Gervais' production company, Jerry Seinfeld says Gervais has changed since he started living in LA. While Seinfeld is referring to his new svelte physique, he really has a point. Since Gervais moved to LA and starred in forgettable films Ghost Townand The Invention of Lying, Gervais has definitely alienated himself from his fans.
It's not hard to see why he has become so out of touch with his own fan base. Living in LA and being engulfed in the self-congratulatory business that is Hollywood means it must be difficult to remain grounded.
However, if Gervais took a step back from the spotlight for a while, and came back with a fresh idea and attitude, its clear that he would benefit from it greatly. It's just that until then, with every lacklustre TV series and every conceited tweet, I can't help but think to myself 'Ricky, why don't you fuck off?'
Tweet
Follow @chortle
Published: 12 Jun 2013
What do you think?