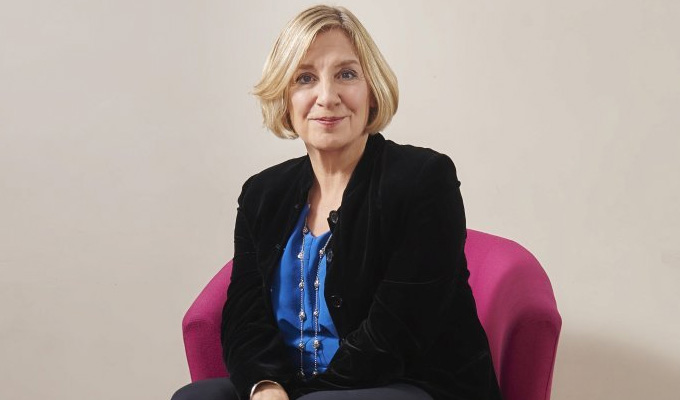 Victoria Wood
Date of birth:
19-05-1953
Date of death:
20-04-2016
Victoria Wood was still a drama student at Birmingham University when she got her first break, winning the ITV talent show New Faces in 1973, at just 20 years old.
She had wanted to be a performer since seeing a live show by Joyce Grenfell at the age of six. But the talent show victory wasn't the instant passport to success she might have hoped for - as her inexperience meant any live gigs she did land went badly.
In 1976, she became a regular on the consumer show That's Life! singing a weekly comedy song, and supported Jasper Carrott on tour that year. She also met her husband, magician Geoffrey Durham, that same year. They divorced in 2002.
Her writing also provided another route to fame. In 1978, she wrote and performed a sketch for the In At The Death revue show at London's Bush Theatre, acting alongside Julie Walters for the first time.
A year later, Wood wrote an award-winning play called Talent for Granada, set on the northern club circuit and starring herself and Walters.
The pair had their own ITV sketch show, which only ran for one series, but the partnership was enduring, with Walters a regular on her As Seen On TV BBC shows (which included the spoof soap Acorn Antiques), her sitcom Dinnerladies and various one-offs. The pair alternated the role of Mrs Overall when Acorn Antiques became an unlikely West End show in 2004.
As well as her TV work, Wood has written a number of comedy books, including It's Up to You, Porky, Barmy and Mens Sana In Thingummy Doodah.
Considering her fame, Wood has not been that prolific over her 30-year career, yet her comedy is so well-crafted and well-observed that it bears up to regular repeats, ensuring her a place among British comedy's greats.
She was awarded the OBE in 1997 and the CBE in 2008. In 2005, she and Julie Walters were given the British Comedy Award for Outstanding Achievement.
She's also won six Baftas, a Writers' Guild Award and a Broadcasting Press Guild Award, among many others.
Read More