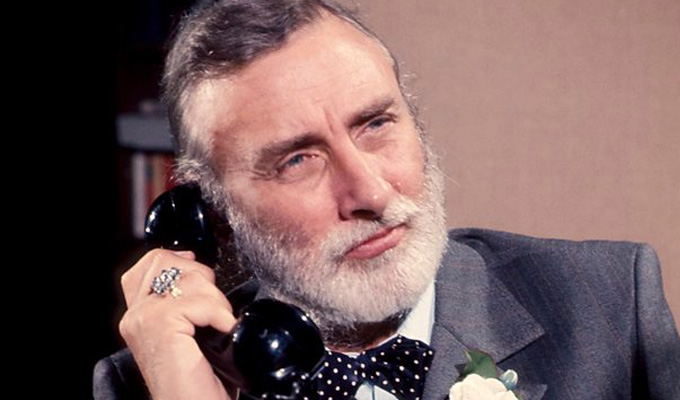 Spike Milligan
Date of birth:
16-04-1918
Date of death:
22-02-2002
Terence Alan 'Spike' Milligan was born on April 16, 1918, in Ahmed Nagar, India - the son of an army Captain.
The family came back to England in 1933 when his father retired from the army, and Spike later studied at Lewisham Polytechnic, while playing the trumpet in local jazz bands.
He was conscripted at the outbreak of the Second World War, serving in the Royal Artillery in Italy and North Africa, where he met Harry Secombe. After the war, Secombe introduced Milligan to Peter Sellers and Michael Bentine and comedy history was made.
They performed as a quartet in the Grafton Arms pub in London's Victoria, which led to the radio show The Crazy People, which was renamed The Goon Show after the success of its first series led the BBC to drop its objection to the name.
The consistently groundbreaking show, the most influential in British radio comedy, ran for nine years from 1951.
After the team dissolved - save for the 1963 TV puppet show The Telegoons and a 1972 one-off reunion - Milligan continued to work in radio, creating the Omar Khayyam Show, before moving to television.
His most enduring small screen project was the freeform BBC2 show Q - which lurched uncomfortably from pure genius to offensive, poor-quality sketches- ran for six series from 1969 to 1982.
Less successful ventures included LWT's Curry and Chips - in which he controversially played a Pakistani.
Milligan has found more acclaim as a humorous novellist with semi-autobiograpical works such as Adolph Hitler: My Part In His Downfall, spoofs like Treasure Island: According to Spike Milligan and comic novels, most notably Puckoon.
Sadly, Spike's comic genius is seemingly driven from his the clinical depression he has suffered since 1956.
He has been married three times and has six children
Read More