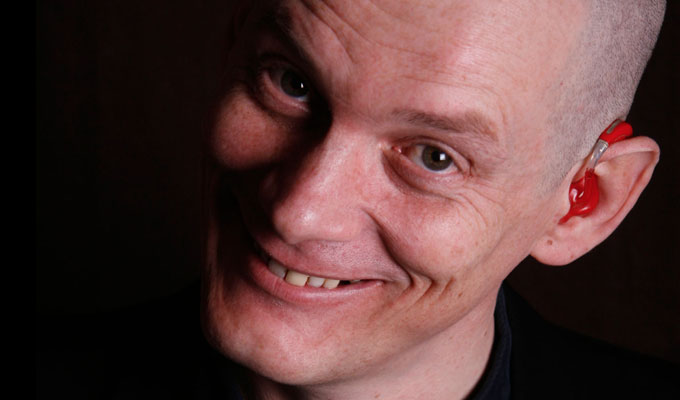 Steve Day
Comedy is changing, but the Fringe will always survive
This year's Edinburgh Fringe has been the best I've ever had. Doing a show every day that I believe in with all my heart has been a privilege, and I can't imagine the despair I'd be in if I hadn't had the opportunity to express my thoughts every day.
It's a wonderful thing, The Fringe, and it changes all the time. It used to be the place to come for people wanting to get famous, but I think those days are over. You only have to look at the way comedy has gone to see that the 'get on telly' model is becoming a thing of the past.
Paul Smith and the guys at Hot Water have shown how things will work in the future. The gatekeepers of comedy who have held sway for so long have been bypassed. The brutal fact is that young people simply do not watch scheduled TV any more.
The movers and shakers cannot really dictate what my kids enjoy when it comes to comedy. I doubt my lot could name a single TV comic, except those who have been at our house and even then they know them as friends.
YouTube and the like is like television coming in to replace radio in the 1950s. The brilliant Comedian Jacko Kirwan with his character daftness is more likely to sell out The Apollo in the next few years than comedians battling it out for prizes up here.
Traditional audiences won't disappear but they'll dwindle. TV in schedule form will be gone within ten years.
The Fringe will survive because it is much more than a talent contest. It's an all-embracing festival of creativity, risk taking, a place to try that thing that probably won't work but just might.
It's still too expensive and skewed towards people with greater resources to throw at it, or those who dare risk resources they haven't got in the hope of it leading to something. I can only hope that, if what I say is true, the glittering prizes will be less alluring and the pressures driving up costs will recede.
I re-read that last sentence and punched myself in the face for naivety, but this year I've somehow managed to make a tiny profit and have had a brilliant time.
I won't however, have to kid myself that I only missed out on the call from TV land because I didn't hear my phone ringing.
Read More
Published: 27 Aug 2018
Comic Steve Day is celebrating after winning £47,000…
31/07/2005
Johnny Vegas, Mark Thomas, Ed Byrne, Frank Carson…
23/01/2003
The full line-up has been announced for this year's…
12/01/2003
Comic Steve Day is to be the subject of a short Channel…
4/07/2002
Graham Anthony has been named Hackney Empire new act…
3/03/2002
The finalists in the Hackney Empire new act competition…
27/02/2002
Alan Carr has won the latest BBC New Comedy Award…
29/06/2001
Past Shows
Agent
We do not currently hold contact details for Steve Day's agent. If you are a comic or agent wanting your details to appear on Chortle, click here.