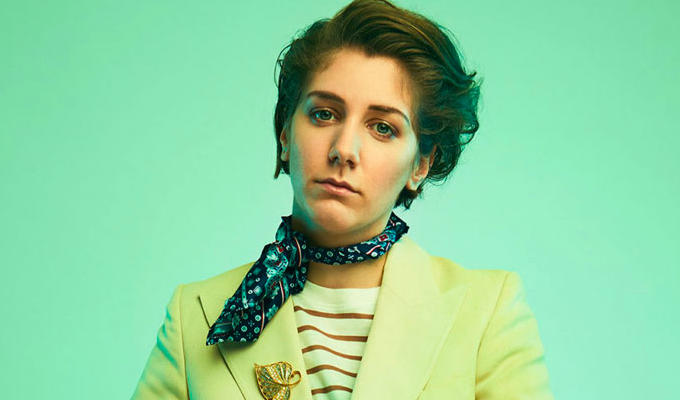 Sarah Keyworth
Nominated for best newcomer at the 2018 Edinburgh Comedy Awards.
Read More
Sarah Keyworth: Dark Horse
Giddy up comedy fans, this show's a banger. Sarah Keyworth has admittedly got a job away from comedy that is going to provide her with material for years to come – nanny to two children in a wealthy family – but even so, from these building blocks she has constructed a brilliant debut show.
The children in question are Baxter and Roly – boy and girl respectively, if you're wondering – and it's Roly who very slowly becomes the star of the show. Roly and Keyworth (detective series anyone?) are unlikely friends and allies, but over the years Keyworth begins to notice some things in Roly that can often afflict girls, namely a loss of confidence leading to social withdrawal and the internalisation of slut-shaming. Keyworth is in a position to help Roly, so she does.
This half of the show isn't about Keyworth, it's about Roly. And that's one of the wonderful things about Dark Horse: not only is it bloody funny, what shines through is Keyworth's warmth and love for this girl in her care. With so many shows that plunder comedians' inner trauma – and nothing wrong with that, of course – it's refreshing to see something so generous and outward-looking.
Keyworth leads us up to this with some superb material on her many years of denial and shame about being a lesbian including some great lines about being not as liberal as she would like (don't ask her about the full meaning of the LGBT+ acronym). There are some lovely visual images conjured up too – like the new-born and the doctor talking to each other about the baby's gender, and her description of what a baby in a dress looks like.
Meanwhile, her deadpan delivery gives off the impression she's not trying too hard to please, which is always a relief.
It's not hard to see why this 25-year-old has had support slots for Sarah Millican and Stewart Francis; she's completely at ease and control on stage, prowling around quietly and precisely like some kind of comedy cat. She's pulled off a debut that's heartwarming yet not cloying, and political powerful yet not preachy, not to mention extremely funny. That's quite an achievement.
Read More
Published: 15 Aug 2018
It's not a new act competition, but it has all…
30/05/2018
With the Leicester Comedy Festival celebrating its…
15/01/2018
It's a competition final, but, initially at least,…
25/09/2015
Past Shows
Agent
We do not currently hold contact details for Sarah Keyworth's agent. If you are a comic or agent wanting your details to appear on Chortle, click here.