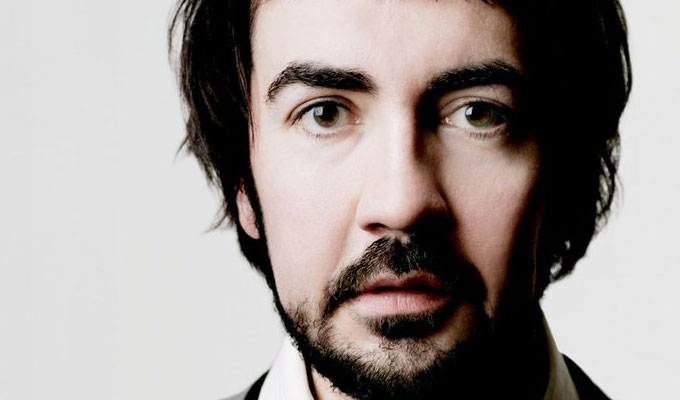 Stephen Carlin
Free Fringe comic thrown out of his venue
Stand-up Stephen Carlin has been thrown out of his Free Fringe slot for appearing in a show at a rival venue.
The comic, a veteran of ten Edinburgh festivals, was last night told his show at Canons' Gait was 'terminated with immediate effect' after venue promoter Peter Buckley Hill discovered he was also involved in a play on the Laughing Horse Free Festival.
Anyone performing on the PBH Free Fringe must agree to detailed 'ethos and conditions' which bar them from being a permanent member of a show in any rival free venue. So when Buckley Hill discovered that Carlin was also in Routines, with Will Mars, Dana Alexander and Matt Roper at the Free Sisters, he pulled his show without warning.
'The Free fringe was set up to help artists but now artists are being sacrificed in the name of dogma,' Carlin told Chortle. 'Unfortunately the Free Fringe appears to be going the way of a lot of revolutions where a good ideal ends up becoming preoccupied with obscure points of doctrine.'
Carlin has found a new home for his show, at 10.10pm at Heroes At The Hive – although the slot is not available on Friday and Saturday.
'Bob Slayer has very kindly stepped in and given a room at the Hive,' Carlin said. But I will still be losing out financially on the two biggest nights of the week. Also my flyers, posters, brochure entries are now inaccurate. This will cost me in terms of additional printing costs and loss of earnings in the final weekend of the Fringe. As a performer PBH cannot be unaware of this but has chosen to go ahead and pull my show anyway.
'If PBH wishes to excommunicate me in the future, fair enough. But what is the point of pulling me out a week before the end of this Fringe?
'The irony is that I was getting punters down to Canons' Gait off the back of the Routines show. To the best of my knowledge my slot at Canons' Gait is now empty. So the venue is losing out too.
'The public don't give a monkey's about the differences between the various Free Fringes. They want to see shows.'
Carlin said the move was likely to damage the wider free movement, especially in the wake of the Cowgatehead fiasco, in which dozens of shows wound up homeless after being promised rooms by Freestival, who did not secure the rights to the building, which eventually went to PBH.
Carlin, who's previously supported Stewart Lee on tour, said: 'I don't really understand why PBH has done this. Just as the Free Fringe is gaining a critical mass with big acts like Janey Godley and Brendon Burns switching over, incidents like Cowgatehead and my expulsion are simultaneously undermining its credibility.'
Buckley Hill confirmed that Carlin had lost his Free Fringe slot, telling Chortle: 'The facts speak for themselves and he can have no complaint.'
Read More
Published: 25 Aug 2015