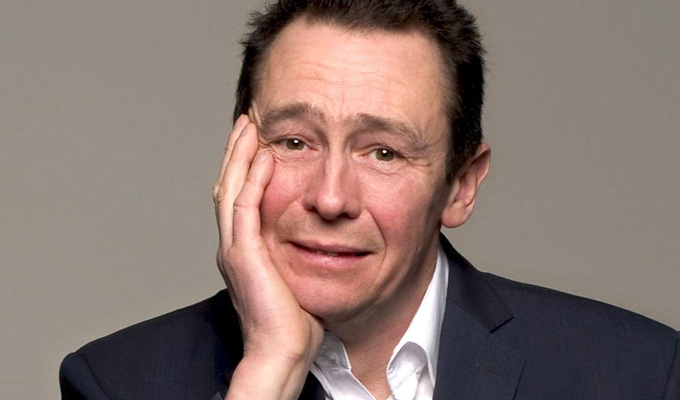 Paul Whitehouse
Date of birth:
17-05-1958
Best known for The Fast Show and his collaborations with Harry Enfield, Paul Whitehouse was once called 'the greatest actor of all time,' by Johnny Depp.
Born in the Rhondda Valley, South Wales, Whitehouse moved to London at the age of four and attended the University of East Anglia in the late 1970s, where he met former Fast Show co-star Charlie Higson and formed a punk band.
Whitehouse dropped out of university and when Higson graduated they worked together as plasterers, and started a new band The Higsons. The pair worked as plasterers, doing some work on a house shared by Hugh Laurie and Stephen Fry, which inspired them to start writing comedy.
Later they met Harry Enfield, who was already on the comedy circuit, and when he landed a slot on Channel 4's Saturday Live, the pair started writing for him, with Whitehouse creating Enfield's characters Stavros and Loadsamoney.
Whitehouse started appearing on other shows such as Vic Reeves' Big Night Out, A Bit of Fry and Laurie and Paul Merton: The Series. But his collaboration on Harry Enfield's Television Programme, which ran from 1990 to 19987, established him in the public's mind.
Whitehouse and Higson then created the catchphrase-heavy Fast Show, which ran from 1994 to 1997, with a web series revival funded by Foster's lager in 2011.
In 2001 Whitehouse created the comedy drama Happiness,playing a voice-over actor with a mid-life crisis; and in 2005 the show Help, also for the BBC, in which he played all the patients of a psychotherapist, plated by Chris Langham.
He created the spoof Radio 4 phone-in Down The Line in 2006, again with Higson, the characters from which were used in 2010's short-lived TV series Bellamy's People.
He reunited with Enfield for Ruddy Hell! It's Harry & Paul in 2007, with series two and three being called simply Harry & Paul.
In 2014, he created the Radio 4 series Nurse, about a community psychiatric nurse and her patients, which transferred to BBC Two and ran for a single series the following year.
Read More