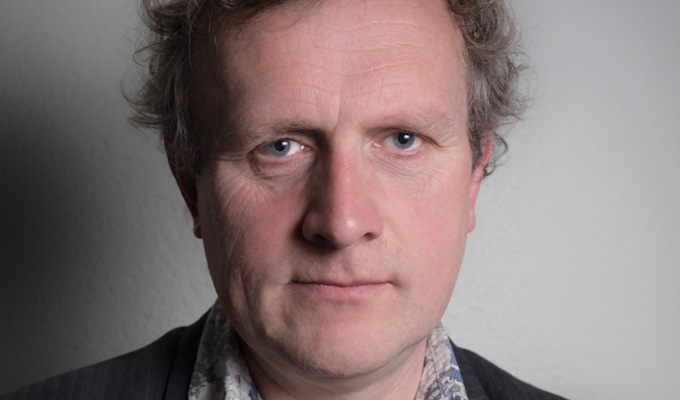 Noel James
That vegetable joke isn't fresh!
The Dave Joke Of The Fringe competition is facing a new controversy, after it emerged that Olaf Falafel was not the first to crack it.
Noel James – who appeared on Britain's Got Talent last year – says he has been performing the same joke around the circuit for almost 15 years.
The revelation follows a backlash from a Tourette's charity claiming that Falafel's pun – 'I keep randomly shouting out "Broccoli" and "Cauliflower'"- I think I might have florets' – was 'alarming' and offensive.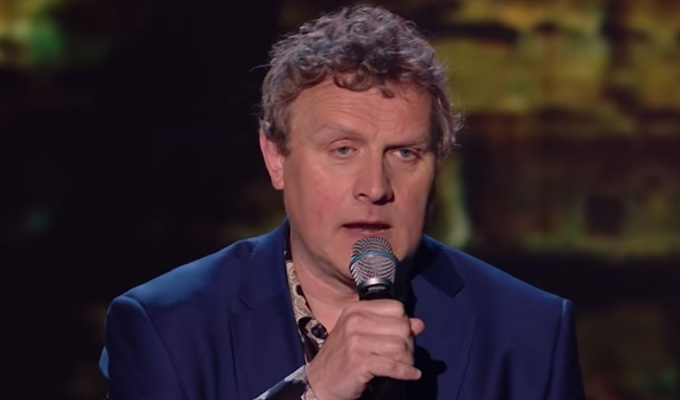 James, above, told Chortle that he thought he should be entitled to some share of the Joke Of The Fringe prize money.
He said: ''This competition is a good idea in theory, but the organisers need to do more research before choosing finalists… the uniqueness and originality of the jokes is recognised but, often, not the original creator.
'I co-wrote the joke with a Swansea-based artist called Mathew Walters around 2005. Mathew has only ever dabbled with stand-up, but is an imaginative joke writer.
'I'm not saying Olaf nicked the joke, but if this was a song, then I think I'd stand a pretty good chance in a court, maybe of unconscious plagiarism.
'Sadly the authorship of jokes is not taken seriously. I blame the so-called experts at the Edinburgh Fringe who select these jokes without first making inquiries on the comedy circuit. I don't know if Joke Of The Fringe gives a cash prize. But if it does, then, yes, why not compensate [us]?'
Falafel told Chortle that he came up with the joke independently.
He said: I've only gigged with Noel once or twice and I can hand on heart say that if I'd have heard him or any other act make this joke then I'd obviously not do it - this is genuinely a case of parallel thinking. Noel is a comedy legend and I know that I'm an idiot but I'm not that much of an idiot!"
Another joke that made Dave's list is also a variation of one of James's
Nick Helm was shortlisted for: 'I regret rubbing ketchup in my eyes. But that's Heinz-sight!' But James told a similar joke when he appeared on Britain's Got Talent, when he said: 'Last week I was so desperate for a laugh I tried to eat some baked beans through my eyes. It wasn't funny at all. In fact, I went blind. I'm only joking, I could still see things – but only in Heinz-sight'.
Chortle has found other uses of the florets joke in print, but none that pre-date 2005.
Author Stephanie Calman used it in her 2006 book Confessions of a Failed Grown-Up: Bad Motherhood and Beyond. It was also used the same year on a vegan forum, and on a parody MySpace account mocking Big Brother contestant Patrick Barnett.
It is not the first time that the Dave Joke Of The Fringe award has been hit by such controversy.
In 2015, Darren Walsh won the title for his gag: 'I just deleted all the German names off my phone. It's Hans free.'
However, later Pete Cunningham – who performs as Frank Sanazi – laid claim to the joke as he had included it with Twitter exchange with Walsh several months before the Fringe. But Walsh had actually tweeted it first, back in 2011.
Yesterday Tourettes Action said it was 'so disappointed' with Falafel's gag, saying: 'Why is it still OK to joke about disability, or more alarmingly provide a platform to further perpetuate tired, stereotypical jokes that only reinforce stigma?'
Read More
Published: 20 Aug 2019
Past Shows
Agent
We do not currently hold contact details for Noel James's agent. If you are a comic or agent wanting your details to appear on Chortle, click here.