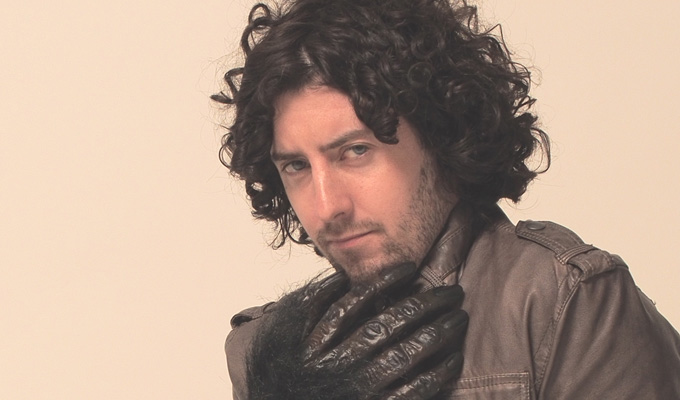 Matthew Highton
Matthew Highton: Insufficient Memory
Love, life and death – Matthew Highton is focused on the big ones in his show Insufficient Memory, but it is about as bright and breezy a show as you'll find anywhere on the Fringe.
Right down to Highton's worryingly wacky shirt, the show is upbeat, imploring us to seize the day, create memories, live a good life. The background to this his gran's dementia, which, as he says, is such a cruel disease because it's a death in life. But being the positive sort, he tells us about the unexpected humour that arises from this, mistaking Highton for his dad and wondering why this married man has a girlfriend.
Perhaps Highton's biggest asset as a comic is his audience work, creating an inclusive atmosphere and being sharp and funny when he engages. Some of the biggest laughs of this particular performance came from speaking to people, so it's a smart move to make audience interaction intrinsic to the show, by inviting us to write down our favourite memories and pop them in a jar at the front. He dips into these periodically and voila, let the bantz commence.
He also shows himself to be a funny storyteller, like when he describes the time his gran took young him to Liverpool for a day trip as a youngster, and how older Highton has later worked out what really happened that day. Likewise (spoiler alert) his story of proposing to his girlfriend: it didn't exactly go according to plan, and in fact sounded thoroughly stressful, but he's turned it into a worthy climax for this show.
There are some moments of surrealism, like his joke about the worst way he'd want to die, which has a bizarre comic flourish. Too much of this and he would be bordering on, gulp, wacky, but I think he could afford to do a bit more of this, show off his writing chops. There are a few notably weak points, one of them, unfortunately, a joke about his plan B in case the comedy doesn't work out, and he spoils a pull-back-and-reveal by cutting it off early when someone in the audience gets it, which kills the moment.
For the large part, Insufficient Memory is a touching and funny show, drawing on the most formative moments of our lives, those moments when we don't know we're showing our vulnerability – something everyone can relate to in our own way.
Highton's own examples are his teenage tattoo when he's desperately trying to fit in in his hometown of Oldham, and his heartbreak that led to some classic male navel-gazing. His insights into his family life and well-chosen and often amusing, especially the tale of his brother "looking after him" when their parents were out.
At 45 minutes it just gets over the line in terms of acceptable length though even another five minutes would make it feel a bit more substantial. But nonetheless, it's a pleasure to be in Highton's company.
Read More
Published: 18 Aug 2018
It may be becoming a December tradition, but there's…
10/12/2014
More usually known for his surreal work – some of…
20/08/2014
It is becoming the closest thing we have to a modern-day…
18/12/2013
The Alternative Comedy Memorial Society is not just…
31/10/2012
Let's get the obvious comparison out of the way first;…
24/08/2011
The last time I tried to review Robert White, at the…
15/10/2010
Past Shows
Agent
We do not currently hold contact details for Matthew Highton's agent. If you are a comic or agent wanting your details to appear on Chortle, click here.