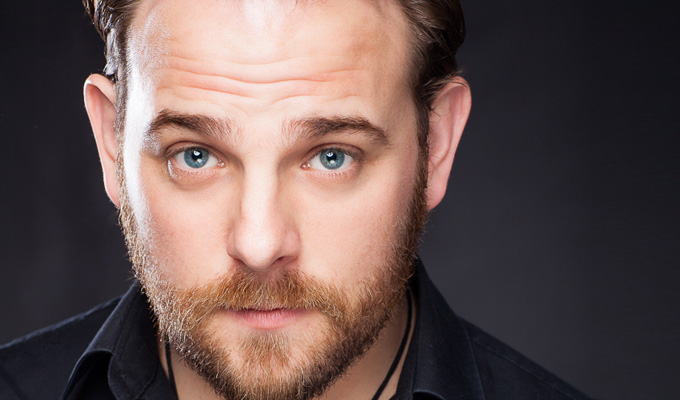 David Whitney
David Whitney: Fringe 2012
Note: This review is from 2012
David Whitney is infamous on the circuit for head-butting a heckler at the 2010 Fringe – for which he was subsequently prosecuted. It was an unforgivable attack, but if the audience then were anything like the feral pack which drunkenly vandalised this performance, you could at least make a case for mitigating circumstances.
Ironically, this was supposed to be the show about trying to mature away from those base instincts of sex, booze and violence. But no one seemed to have told this braying mob of idiots and drunks hell-bent on destroying any chance of Whitney presenting his show.
Every performer takes a risk at the Fringe, knowing the audience is so wildly unpredictable that one night they could be facing four people who are desperate to laugh, the next 100 who seem to have forgotten how to smile.
But one thing a performer should never face is an audience who are so drunk they cannot stand up straight. The pack tonight would have been denied entrance to a nightclub, so there is no way they should ever have been admitted to a comedy show.  It's disrespectful and unfair to the performer – but also to the   rest of the paying audience who want to watch the act, not the idiots.
Within seconds of Whitney piping himself on to the stage of the small Turret venue at the Gilded Balloon and explaining his Scottish roots, the rabble decided to interrupt.
More drunken latecomers fell through the door and clambered across the stage to get seats in the front, demanding to be picked on. To Whitney's credit he tried his best to affably calm the brewing storm, especially given the 2010 incident.
As he tries to find his thread and get back on track even more latecomers bustle in and it seems there will be no hope for keeping on topic. Whitney pleads: ' genuinely would like to get back to the show' after another conversation break with yet another audience member who wants to chat.  But it is not to be.
The only way of subduing the friendly but incessantly irritating barrage of interruptions is to break from script and give the now majority of idiots what they want. Knob gags, sex jokes and misogyny. Whitney peppers these low brow, hack gags with apologies and explanations that these jokes never normally get performed outside of a rowdy Jongleurs clubs, and his whole show is meant to be about him moving away from filth and evolving into a better, more intelligent comedian.
There are hints of this when he manages to crowbar in a few lines from his show in between babysitting the aresholes and placating them with inbreeding jokes.  
He addresses his arrest, which might have served as a warning to the front row. Indeed, they subdued and listened until Whitney moved from explaining the incident to describing the physiological aspects of evolution and the flight or fight response. At that point he had said too many long words and we were led back into conversation and knob gags.
Again he finds a scripted subject they may respond, to and does a cleverly inventive take on the Rangers Celtic rivalry, we dip into religion and there is some promising stuff until he moves on to the evolutionary question of why the male G Spot has ended up in such an unlikely position. Although there is a great topper the build-up and punchline are disappointing and sadly, I fear, it was one of the segments from his show that survived intact.
Such snippets do not inspire me to believe that this would be a must see, 5 star show – but to even begin to suggest that tonight was a true reflection of this comedian would be insulting.
So for David Whitney we have to provide a straightforward report into the calamitous night, rather than a star-rated critique.
But for Gilded Balloon security and staff we can confidently give a  zero-star review for this particular performance.
Read More
Published: 6 Aug 2012
Posh-accented David Whitney's delivery is an actorly,…
4/11/2009
Aberdonian posh-boy David Whitney is a graduate of…
30/11/2007