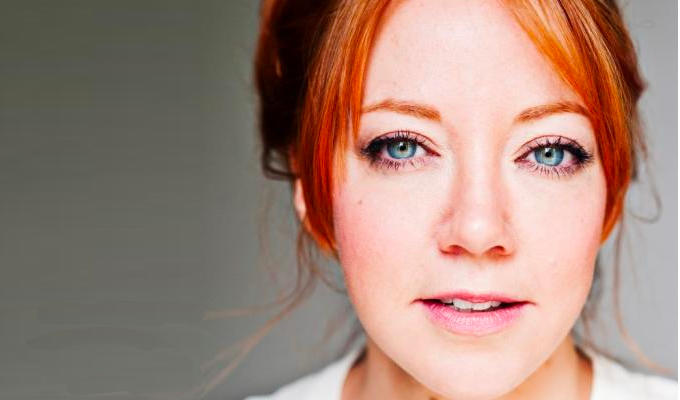 Diane Morgan
Mandy
She's made her name on TV as Philomena Cunk and as Liz in Motherland, saying the words of some very talented writers. But Mandy is all Diane Morgan's own work, as writer, star and director – and very funny it is, too.
Our titular heroine is an unmotivated loafer. In episode one, she tells her JobCentre officer (played by Tom Basden) that she only really likes 'mindless work', yet responds to any suggested placement: 'That doesn't sound like me.' And i episode two, her best mate and nail technician Lola (Michelle Greenidge) hilariously tells her why her destiny never to amount to anything is actually a good thing.
The first instalment is an efficient introduction to Mandy's low-achieving world, essentially covering the brisk 15-minute running time (the perfect length for an episode, it feels) with three short sketches from her reluctant encounters with the world of work.
First, she is employed at a banana processing and distribution factory where she's given a ridiculous job; then a chicken joint where she comes a cropper on her break; and finally sent to a job-seekers' course.
The silly slapstick isn't always sophisticated, barely one step removed from Frank Spencer, but it usually hits the spot, amplified by Mandy's laziness and Morgan's deadpan. While most physical farces are ramped up by desperate, ill-advised activity to correct some wrong, Mandy's scrapes are hallmarked by inaction.
Episode two, also screened tonight, offers something more of a plot and some expansion of her character as she rekindles a rivalry with her nemesis Susan Blower (Maxine Peak) over a line-dancing marathon. Even if it requires more than a little suspension of disbelief to imagine this unambitious chain-smoker actually motivated to do something that requires dedication.
Yet in the vein of Vicky Pollard or Catherine Tate's Lauren, Mandy is surprisingly endearing - even if Morgan's affectation of giving her a permanently lopsided pout is a little offputting. Meanwhile, some familiar comedy names co-star, including Mark Silcox, playing to his usual, inscrutable strengths, Michael Spicer and Alistair Green.
Mandy might not be cutting edge, but the physical gags almost always land, broad as they are, while there's a good dose of wry humour in the dialogue.
• Mandy is on BBC Two from 9.30pm tonight
Read More
Published: 13 Aug 2020
Joe Wilkinson has become known as the weird one on…
12/11/2019
It's a welcome return for Motherland, the comedy…
7/10/2019
At the last minute, Radio 2's annual Children In…
15/11/2011
My dollop of MASH this festival came as a welcome and…
19/08/2010
The formula of this show is that of taking a slightly…
22/08/2009
Quirky duo Joe Wilkinson and Diane Morgan don't want…
1/01/2008
Initially, Bolton-born Diane Morgan's choice of material…
1/01/2008
The winning routine of this year's Funny Women award…
1/01/2006
Description Featuring winners and finalists…
1/01/2006
Past Shows
Agent
We do not currently hold contact details for Diane Morgan's agent. If you are a comic or agent wanting your details to appear on Chortle, click here.