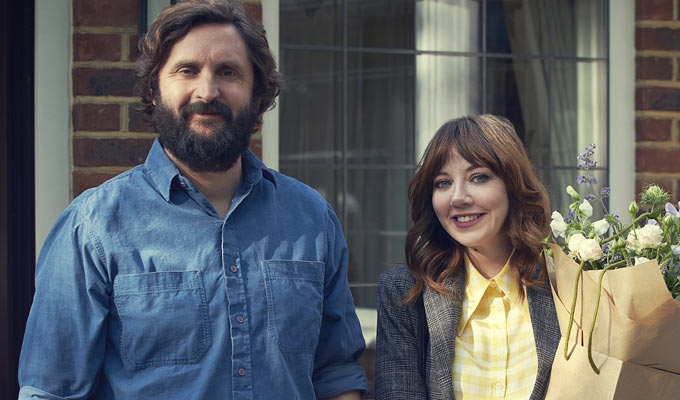 The Cockfields
Joe Wilkinson has become known as the weird one on panel shows such as 8 Out Of 10 Cats Do Countdown. But in this all-too-relatable three-part comedy, he actually turns out to be the normal one at the centre of other people's oddness.
The simple but effective premise is that his character Simon is heading back home to the Isle Of Wight to celebrate his 40th birthday, taking his girlfriend Donna to spend a long weekend with his family for the first time.
'You're definitely going to split up with me after this weekend,' he tells her. 'Mum and Ray are going to do your head in.'
They certainly have their irritating foibles. Mum, played by The Royle Family's Sue Johnston, fusses intensely over them, so eager to accommodate she becomes stifling – and with a slight air of passive-aggression, too. Witness the way she bought Donna a slab of lard because 'I noticed you didn't have any'. She's a lovely comic creation, with just the smallest exaggeration of familiar eager-to-please traits making her unhinged.
Bobby Ball continues his career as a comedy dad, but more prickly character than his roguish turn in Not Going Out. Here he's controlling, niggly, and with some neanderthal views about women. Less of a funny foil, then, but a source of constant friction for Simon and eye-rolling for Donna, who's played with the low-key realism Wilkinson's former double-act partner Diane Morgan always brings to her roles, albeit a bit cheerier than normal.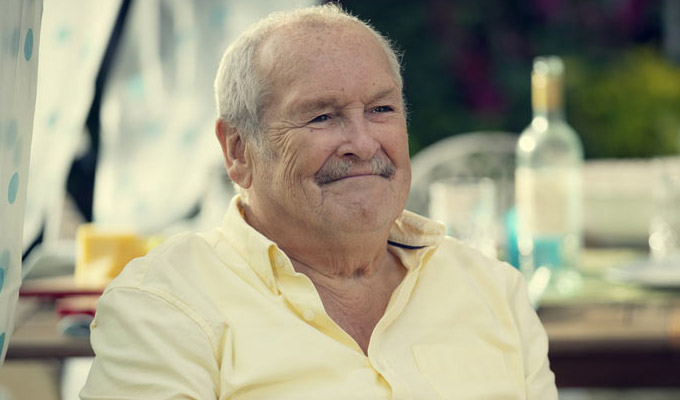 Then there's Simon's disconcertingly over-enthusiastic celebrity-obsessed stepbrother David (Ben Rufus Green), and father Larry (Nigel Havers) desperately trying to hold back ageing now he's hooked up with his younger girlfriend Melissa (Sarah Parish). It's a starry cast, for sure – while an uncredited lead role goes to the Isle Of Wight itself, which looks charming in its soft-hued picture-postcard backdrop.
What Wilkinson and co-writer David Earl are so good at is capturing how you can be so irritated by those you are related to, exacerbated by what can seem like an impossible comprehension barrier between generations and their different values. Sue treats her adult son like he is in short trousers, while Ray is patronising and obsessed with things Simon doesn't care about.
The script is packed with awkward moments, but they are played neither for cringe nor for broad laughs. The naturalism is surprisingly charming, given how infuriating some of the character quirks ought to be, but comes from the lifelong relationships between the characters that the cast realise so well.
In style and content, there are echoes of both Mum and Morgan's other sitcom, Motherland. This is excellent company to be in. Furthermore there are probably more actual punchlines in The Cockfields, much of them coming from the affectionate banter between Simon and Donna mocking the strange circumstances they are in, if only for one long weekend. But let's hope there are a lot more thorny encounters after this one.
• The Cockfields starts on Gold at 10pm tonight, with subsequent episodes tomorrow and Thursday at the same time.
Review date: 12 Nov 2019
Reviewed by: Steve Bennett
Recent Reviews
What do you think?