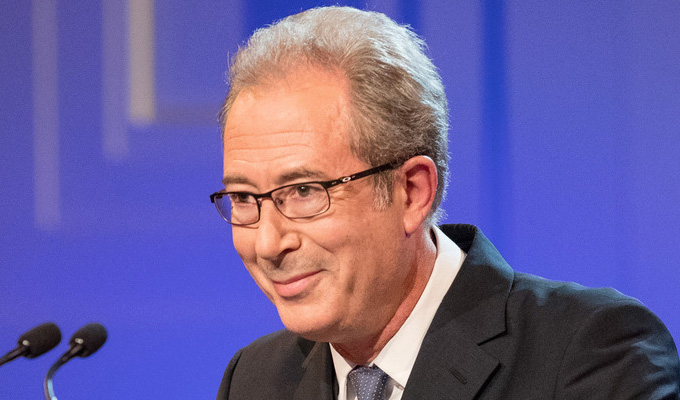 Ben Elton
Date of birth: 03-05-1959

Fans praise Upstart Crow's emotional finale
Upstart Crow fans have praised the third series finale after it ended with the heartbreaking death of William Shakespeare's 11-year-old son.
Viewers drew parallels with writer Ben Elton's final scenes of Blackadder Goes Forth as the playwright, played by David Mitchell, had to come to terms with the loss of Hamnet.
The Bard learns the news that he has succumbed to the plague after returning home to Stratford after a theatrical awards bash in London.
On learning to the news, Shakespeare rages against an unjust God, but ultimately reassures his wife Anne (Lisa Tarbuck) that Hamnett would live on after they look to him for succour.
The five-minute scene is based on the real-life death of Shakespeare's only son in 1596, which scholars say had a profound effect on his work. He also had two daughters: Susanna and Hamnet's twin sister Judith.
Viewers took to Twitter to praise the scene.
Emily Whitehouse write: 'Wonderful final episode of #UpstartCrow this evening. Such a heart-rending last scene, the bitter poignancy starkly juxtaposed with the comedy beforehand. Had a similar effect as that very last scene of Blackadder. Great writing from Ben Elton, respectfully performed by the cast.'
Rhianna Evans tweeted that is was 'the most tragic, beautifully done ending since Blackadder Goes Forth and the Mitchell & Webb Old Holmes sketch. The best comedies are the ones that are brave enough to make us cry as well as laugh'
Zarina Kapasi said: 'Well I was not expecting the last episode of #UpstartCrow to have me in floods of tears. The last few minutes were utterly heartbreaking.'
Adrian McMenamin added: 'Terribly sad end to Upstart Crow. Brilliant writing from Ben Elton, of course.'
And Margaret Evans tweeted to David Mitchell: 'Thank you for a very touching Upstart Crow this evening. I knew Hamnett would die but I thought as it was a comedy that you and Ben Elton would miss it out in some way. But you didn't and it was wonderful the way you dealt with it. Teary thanks.'
Read More
Published: 3 Oct 2018
BBC Two has ordered a second series of Ben Elton's…
14/06/2016
Ben Elton has used his new Shakespearean sitcom to…
3/05/2016
Education Secretary Michael Gove has launched an attack…
4/01/2014
The BBC has axed Ben Elton's much-derided sitcom…
9/07/2013
Ben Elton's new sitcom The Wright Way got off to…
24/04/2013
Ben Elton's new sitcom has been panned by critics…
23/04/2013
Filming has begun on Ben Elton's new sitcom The…
23/01/2013
Ben Elton has written a new sitcom, which is being…
31/07/2012
Products
Agent
We do not currently hold contact details for Ben Elton's agent. If you are a comic or agent wanting your details to appear on Chortle, click here.