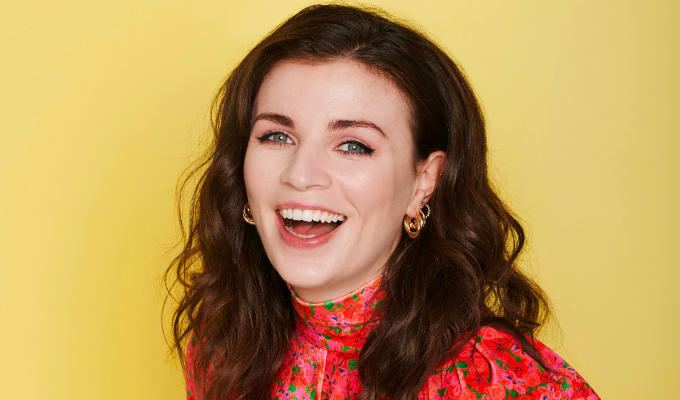 This Way Up
TV PREVIEW: The title This Way Up is intended as a wry acknowledgment of how Aisling Bea's character Aine is struggling to reorientate herself towards normality following a mental breakdown. But the comedian's career is about to go not just upwards, but stratospheric, on the strength of her remarkable, reputation-defining performance in this new Channel 4 comedy-drama, which she also wrote.
Her complex, nuanced portrayal of a woman just about holding things together four months after her discharge from a rehab clinic is subtle, poignant, upbeat and heart-rending.
Aine enjoys her a job teaching English as a foreign language – but her contentment is a brittle thing, with a cancelled social engagement enough to prompt desolate thoughts of anxiety and loneliness, sending her into introspective walks in the dead of night or into the entirely inappropriate arms of a friend (played by stand-up Ricky Grover) as she seeks the release of sex to numb those feelings.
This Way Up does not shy away from the bleakness of these emotions, but depression is not the only thing that defines Aine – who's largely functional, sometimes even happy. Her closeness to her protective older sister Shona, played by Sharon Horgan, is key to keeping her afloat and maintaining a sense of humour.
Both stars – and Bea's script – portray this many-layered lifelong relationship perfectly, with exchanges that mix concern and ribbing, their love masked with banter so typical of many Irish and British families.
This axis gives the show plenty of light and warmth to contrast with the darker moments – although there are very few outright chuckles in the half-hour. If you're seeking a laugh-out-loud comedy, The Only Way Is Up is not the show for you. And lest you think the undercurrent isn't sad enough, grief is added to the jolly mix in later episodes.
Some of the situations Aine gets herself into are darkly amusing, but this dry humour is always tinged with a sadness about her fragile recovery. When she is in front of her classroom, she is fully engaged, exuding a peppy badinage, but again that joy evaporates the moment she's left alone with her troubling thoughts.
However her determination to get better despite the setbacks – again so compellingly and truthfully realised in Bea's acting – has you rooting for her, and will have you reaching to binge-watch this absorbing series. The 'yes, but is it comedy?' debate can wait till later.
• This Way Up is on Channel 4 at 10pm on Thursday
Read More
Published: 6 Aug 2019
As Andy Warhol surely meant to say: 'In the future,…
4/09/2018
Just For Laughs is a high-pressure festival for comedians…
28/07/2017
'Damned if they do, damned if they don't'…
27/09/2016
Aisling Bea was last in Edinburgh two years ago, with…
16/08/2015
So You Think You're Funny? is Edinburgh's competition…
10/08/2013
Past Shows
Edinburgh Fringe 2013
Edinburgh Fringe 2015
Agent
We do not currently hold contact details for Aisling Bea's agent. If you are a comic or agent wanting your details to appear on Chortle, click here.