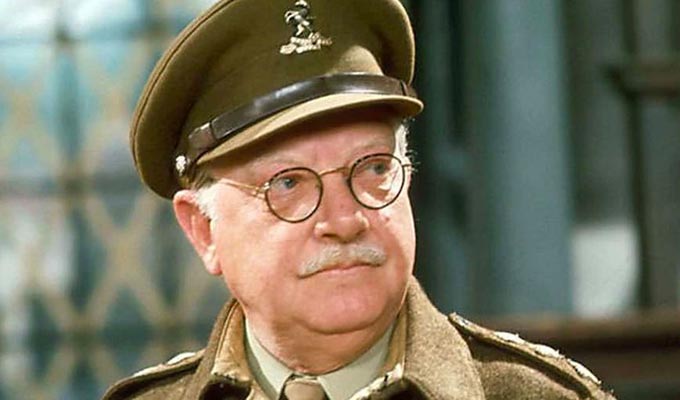 Different Times by David Stubbs
It's an ambitious scope for one book to cover the entire history of British comedy, even 'just' the last century or so. David Stubbs' tome starts with Charlie Chaplin's first film appearance in 1914, as the tramp making a nuisance of himself at a cart race, and ends in 2020, with the author sitting in London's Bill Murray comedy club, watching Bethany Black deliver uncompromising material about the realities of being a trans, lesbian, autistic woman recovering from alcohol and drug addiction.
We've come a long way, both in comedy and society. And while bemoaning the loss of old tropes and complaining that 'you can't say anything anymore' is an international pastime, Stubbs is firmly of the opinion that the progress has been a good thing. (And, as the US comedy historian Kliph Nesteroff repeatedly points out by tweeting old newspaper cuttings, grumbling that modern mores are killing comedy is almost as old as recorded comedy itself).
As suggested by the title Different Times, the author always ties the comedy to the era in which it is made, providing a broader social history of Britain, too. Everything from how post-war class deference tumbled with the likes of Beyond The Fringe, to the cosy suburbia of 1970s sitcoms, the laddish comedy of the 1990s and the cruel comedy of the decade that followed, yielding to a kinder era in the likes of Detectorists and Mortimer And Whitehouse: Gone Fishing.
While his championing of change is largely refreshing among cultural historians who tend to view comedy's heyday as always in the past, the constant need to see old programmes through more 'woke' modern lens is can be overwrought.
He sometimes seems bent on finding transgressions when they aren't there. Obviously you can't talk about It Ain't Half Hot Mum or the execrable Love Thy Neighbour without examining the inherent racism, calling out Dad's Army for featuring 'no person of colour' seems like virtue-signalling. What do you expect of a comedy set in the 1940s Home Guard?
More astute is Stubbs drawing parallels between the show and the Brexit campaign, envisaging proud, plucky Brits punching above their weight against a European power. Little Englanders evoking a Blitz spirit, thinking that by watching patriotic war films full of derring-do they actually lived through the horrors of conflict.
A former NME writer, Stubbs sets himself up as a Toryfinder General, naming and shaming 1970s comics for their views… even if sometimes it might be a push to see how it affected their comedy. Ken Dodd was 'a Tory, like many of his contemporaries, which might well suggest a lack of real moral empathy'; Morecambe and Wise and Bob Monkhouse are 'inclined towards being Conservative Party supporters' and he criticises Les Dawson for being stoical, rather than a class warrior, furious about what was being done to the working-class communities of the North of England. The Carry On films, he asserts, have a 'right-wing political subtext'. Who knew?
Such indignation is not just confined to the past, Stubbs seems miffed Have I Got News For You's tone is mockery, rather than calling for a bloody people's revolution on primetime BBC One every Friday night.
But Stubbs' heart is in the right place and he rightly welcomes the evolution away from comedy being the sole preserve of white men peddling the same stereotypes of thick foreigners, nagging wives, effeminate poofs and women either scantily-clad totty, or played by men in a frock. That such things are no longer tolerated is less a factor of censorious cancel culture than it is of boredom. How limiting and artistically bankrupt it is would be for comedy remain rooted in those crude, zero-dimensional caricatures when we can have all of human experience to draw upon.
Stubbs has his own prejudices. He confesses not to finding Spike Milligan in the least bit funny, for example, and his usual informative conversational style is infiltrated with pretension when talking about Chris Morris, as if he's trying to impress the satirical wunderkind himself. Jam is described as being 'as near as British comedy has got to Gesamtkunstwerk'.
Nor doe he go out of his way to celebrate the women or ethic groups largely overlooked by history. As commissioners wake up to this untapped talent, the likes of Fleabag, Chewing Gum and Famalam get only a passing mention here, for fear of mansplaining or 'whitesplaining' the art of those not in his demographic.
Even Caroline Aherne doesn't merit a mention in the index, though he does discuss The Royle Family. There are plenty of shows and comedians that don't get a mention,which you may think warrant one: Terry and June, Absolutely, Roy Chubby Brown, One Foot in the Grave, Marie Lloyd, Keeping Up Appearances (one of UK comedy's most successful exports), Catherine Tate, My Family and just about anything on the radio that isn't Tony Hancock or Hitchhiker's Guide To The Galaxy.
Omissions are perhaps inevitable in a project of such scope, and only 377 pages in which to convey it. As a book broader than it is deep, few of the ideas Stubbs floats about the place of various comedies are entirely original. But for all its flaws, Different Times is an interesting and wide-ranging overview of how British comedy has evolved to reflect the times it has been made in.
• Different Times: A History Of British Comedy by David Stubbs is published by Faber priced £20
It is also available from Amazon, priced £15.32.
Thanks for reading. If you find Chortle's coverage of the comedy scene useful or interesting, please consider supporting us with a monthly or one-off ko-fi donation.
Any money you contribute will directly fund more reviews, interviews and features – the sort of in-depth coverage that is increasingly difficult to fund from ever-squeezed advertising income, but which we think the UK's vibrant comedy scene deserves.
Published: 2 Aug 2023