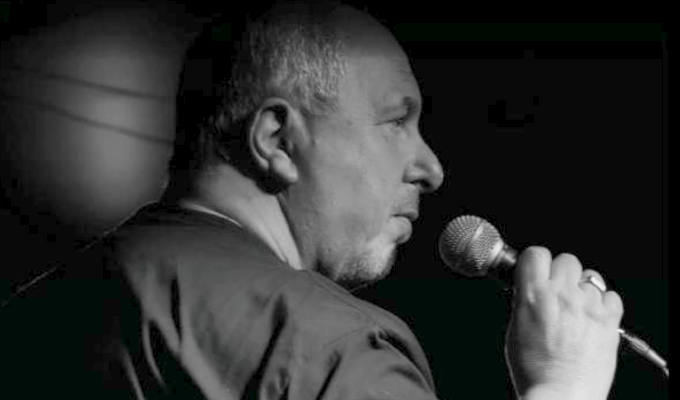 With All Jew Respect
Sloppy, dull and facile, this lazy cut-and-paste job is quite the worst book about comedy to come out for some time.
Billed as a series of profiles of Jewish comedians, With All Jew Respect is little more than a list of dates and dry facts, half-heartedly rewritten after being dragged in from Wikipedia by someone with no apparent interest in the subject, let alone passion. Which is odd as Henry Churniavsky is a Jewish comedian himself.
His lack of concern leads to some hilariously inept mistakes, mangling two of the best known catchphrases in American comedy history, Henny Goodman's 'Take my wife… please' is rendered as 'take my boss… please' and Rodney Dangerfield's 'I don't get no respect' becomes 'I get no respect.' It would be like referring to Victor Meldrew's 'I find that hard to believe!'; Basil Fawlty's 'Please don't discuss the conflict' or Del Boy's 'nice jubbles'.
Quite how he messed it up is remarkable since the book has been brought to you by the letters ctl-C and ctl-V. Here's Wikipedia on Dangerfield. 'He was known for his self-deprecating one-liner humor, his catchphrase "I don't get no respect!" and his monologues on that theme.'
And here's Churniavsky, putting it more clumsily, and inaccurately: 'He was known for his stand-up for his self-deprecating one-liner humour and his catchphrase "I get no respect!"… He used monologues on his self-deprecating theme.'
When he talks about the US chillin' circuit, the knowledgeable reader will have to assume he means the chitlin circuit. Not that there's any explanation that these were venues, mostly in the South of the US, catering to black audiences during segregation.
Details are so scant and context-free. In his chapter on Peter Sellers, the Goon Show gets one whole sentence; Jerry Seinfeld's eponymous era-defining sitcom gets the same: 'In 1987 he had his first one-hour special, Stand-Up Confidential on HBO and 1988-1999 saw the TV show Seinfeld become the most-watched sitcom on American TV. After the end of Seinfeld, Jerry returned to New York…' Lists of dates are not fascinating.
Still, what he's omitted from each comedian's career Churniavsky has made up for by inserting his own irrelevant musings. For example, the Seinfeld section includes two pages of him providing smartarse answers to a leaflet of pregnancy FAQs he spotted.
Incidentally, 68-year-old Seinfeld is the youngest of the 300 comedians profiled here. No room for David Baddiel, Simon Amstell, Jerry Sadowitz, Sarah Silverman, Jon Stewart, Sacha Baron Cohen, Judd Apatow , Matt Lucas, Marc Maron, Andy Samberg or Maya Rudolph, to name but 11.
The only positive is that the book contains a few gags from the comics concerned, but it's small recompense for the staggeringly lazy and slapdash approach to the subject. Churniavsky don't give no respect...
• With All Jew Respect by Henry Churniavsky, A Book On Jewish Stand-Up Comedians – From Marx (Groucho, Not Karl) To Seinfeld, is available from Amazon, priced £9.99.
Published: 15 Jun 2022
What do you think?