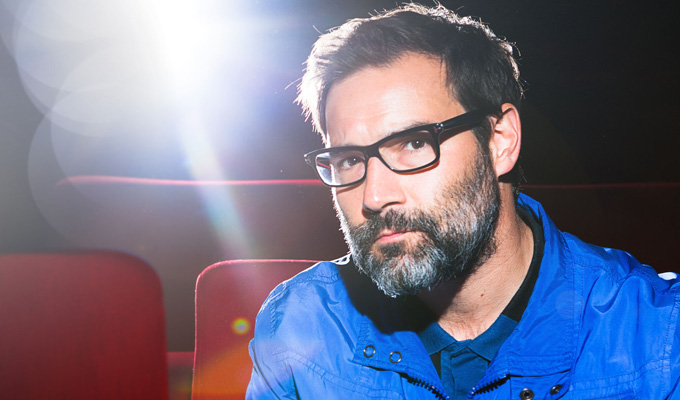 Ramble Book, by Adam Buxton
These memoirs are surely destined to find more listeners on audiobook than readers in print, given that Adam Buxton has found his niche in the world of podcasting. The low-fi intimacy of the medium suits his gently charming style – not to mention predilection for home-made jingles – that builds a warm relationship with fans that feels authentic and personal.
Even on the page, his book follows a similarly casual path, right down to the 'rambles' that break into the text, offering tangential asides that other authors may have left to the footnotes. And, as with his podcasts, he has a light, conversational touch that allows him to touch upon some intimate moments with honesty, without being overblown or self-indulgent.
Nevertheless, looming large over the story of the life of 'Dr Buckles' is the relationship with his father. Fans who know Buxton from his Adam and Joe Show days will know Nigel as BaadDad, the cantankerous, upper-middle-class reactionary being forced to confront a pop culture of which he was contemptuous - very much a prototype Michael Whitehall.
Buxton Sr was travel editor of the Sunday Telegraph, a job which carried prestige and enough renumeration to send his sons to the prestigious Westminster School, where Adam met his perennial collaborator Joe Cornish and another lifelong friend, Louis Theroux. He hoped to instil traditional values and an appreciation of great works in his son, so was disappointed that he found it more fun to make silly films with his friends and sketch out movie posters and futuristic buildings.
The book starts towards the end of Nigel's life when - in ailing health - he moves in with Adam in the Norfolk countryside, and not always harmoniously. The change in circumstances prompts the comedian to assess his bumpy relationship with his father, especially as their once-rigid dynamic alters, as well as his own attitude to fatherhood and mortality.
Even if the frictions are peculiar to the Buxtons, this is fairly standard territory for a middle-aged man writing his memoirs, as is the other aspect of Ramble Book: examining his changing life through his relationship with pop culture. Indeed, just weeks ago, stand-up Ian Stone published a book that used his obsession with The Jam as the parallel; here Buxton's ever-changing relationship with the ever-changing 'Zavid' Bowie is the thread that binds, though his interest spreads to several other of the more interesting 1980s bands too.
These sections inevitably lack the emotional undertow of the passages dealing with his father, who died in 2015, aged 91, while the references are likely to be lost on readers who aren't within a few years of his 51 years, especially if you don't have a working knowledge of the phases of Bowie. But Buxton is an entertaining guide thought this, eminently relatable and effortlessly readable with a penchant for sly jokes just when you don't expect them. One wry, convoluted pun is a particular delight - I'll leave you to find it.
You don't have to be an existing fan of Buxton's work to enjoy this, but if you are, Ramble Book offers a familiar flavour of good-hearted musings – even including a section mocking YouTube comments that could have come straight out of his Bug live shows.
• Ramble Book by Adam Buxton has been published by Mudlark, priced £16.99. It is available from Amazon for £11.55 or £13.11 on audiobook.
Published: 10 Sep 2020
What do you think?