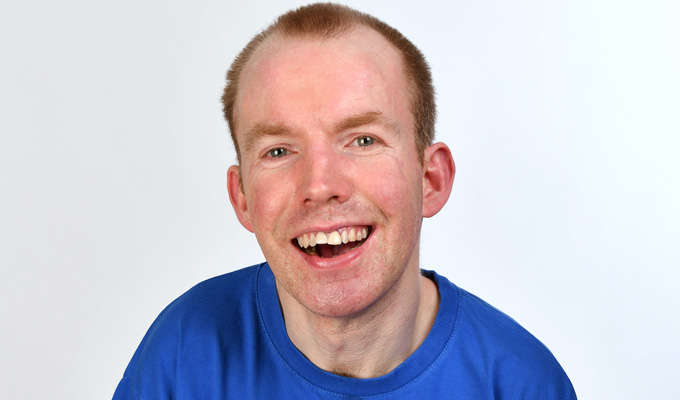 I'm Only In It For The Parking by Lee Ridley, aka Lost Voice Guy
Lee Ridley can't speak, is unsteady on his feet, suffers epilepsy and gets self-conscious when he dribbles.
He also won Britain's biggest televised talent competition, cracked jokes on the Royal Variety Performance and triumphed at the fiercely-fought BBC New Comedy Award under his stage name, Lost Voice Guy.
But for all his achievements and disabilities, the portrait that emerges from his autobiography – written to capitalise on that Britain's Got Talent success – is how, in many ways, his life has been unremarkable.
That makes for a good message, if not the most powerful of books. He doesn't play up his struggles, mentioning a seizure as matter-of-factly as his love of trance music, basketball or Manchester United.
He's honest about his life without being mawkish or over-dramatic; emphasising his consistent point that disabled people are not intrinsically different from the non-disabled (or, probably more accurately, the 'not-yet disabled').
A particular bugbear is the portrayal of disabled people as either heroic, superhuman paralympians triumphing against the odds; or as victims (or worse, scroungers) but never as anything like a rounded, flawed, person In Between those extremes.
'I never give much thought to my disability until someone else brings it up,' he writes in I'm Only In It For The Parking. 'It's just normal to me.'
In that vein of normality, his journey mirrors that of many a comic, from slightly lonely outsider in his youth, to his first open-mic stand-up, to trying to hold down a job – in his case with Sunderland City council – while getting home in the small hours after gigs, until making the decision to go with his passion.
The learning curve is slightly different: he can't riff with audiences, who in any case tend to treat him with kid gloves more than an able-bodied comic, and he had to learn how to program his talker app to replicate the right timings and stresses in its distinctive 'UK Graham' voice. But broadly the story is familiar.
However, other people treat him differently and are forever making embarrassing faux pas, most of which can be traced back to them trying way too hard not to say or do the wrong thing. That's prime material for the comedy of cringe, and he enjoys regaling those incidents, as well as a series of Too Frequently Asked Questions that always cause him to roll his eyes, from 'Are you as clever as Stephen Hawking' to the dreaded 'shall I pray for you?'
Sharing such stories, as well as his own physical mishaps, with underplayed charm, can't help but open a window into his day-to-day life that isn't the same as most people's.
However, when he's not 'playing the disabled card', the book becomes a bit mundane. On the Royal Variety Performance he says, rather blandly: 'My set wasn't bad. I was very pleased with the reaction that night: everyone seemed to really enjoy it'; his opinion on Simon Cowell is that 'he's a really lovely bloke… he's been supportive, giving me advice and opportunities to perform all over the world'; and there's a sub-chapter on his favourite sitcoms, which offers nothing you won't have encountered for yourself.
And if you think that's padding, wait till you get to the two-page list of all the stuff he packs on his travels…
Some of this is a factor of Ridley being a generous and modest type, not prone to boastfulness or melodrama. As such, the reader gets to know him as a good-natured, sometimes mischievous, bloke – a real person and not just the comic with the electronic voice.
• I'm Only In It For The Parking: Life And Laughter From The Priority Seats by Lee Ridley aka Lost Voice Guy is published by Bantam Press, priced £14.99. Click here to buy from Amazon for £11.66.
Published: 4 Jul 2019
What do you think?