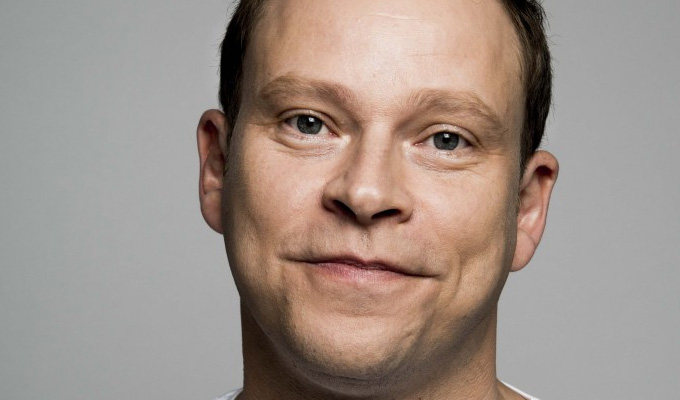 How Not To Be A Boy by Robert Webb
Questions of gender conditioning have never been more pertinent… or more divisive. Some will probably even bristle at the phrase 'gender conditioning', asserting that boys will be boys and girls will be girls and let's hear no more about it from the meddling liberals.
So it's timely for Robert Webb to offer a thought-provoking personal insight into the toxic masculinity that he was bought up with, and which he blames for both a troubled adolescence, and for the extended periods when he acted like such a shit as an adult, too.
How Not To Be A Boy is not your traditional showbiz autobiography, then, given its focus on the sociological insights Webb has acquired. Although the book does cover his going to Cambridge, meeting David Mitchell and embarking on a comedy career that took off when Peep Show did, it is all seen through the prism of what was expected of him.
Certainly, Cambridge was never predetermined for Webb. He came from a working-class family in rural Lincolnshire, where he was something of a misfit. He hated football and liked poetry… and possibly liked other boys, too. He saw comedy as an escape route from complying with his destiny and had heard of the Footlights, so set about winning a place at Cambridge (with varying degrees of application to his exams) for that reason alone.
The dominant figure in his early life was his father, very much a legend of the local pub. 'Famous for being a brawl-magnet, tit prospector and piss-artist,' as Webb puts it. The same, admittedly, as almost every man in the village, but he was the best at being the worst.
Dad is portrayed as something of an abusive figure, an unpleasant bully around the home. That was the template for masculinity Webb had, and since it didn't suit him, the youngster became increasingly shy in the shadow of such a domineering figure.
How Not To Be A Boy is no misery memoir, though, and there's evocative nostalgia from his childhood as well as extracts from his overwrought teenage diaries, the older Webb watching in horror at how his younger self dealt with one self-inflicted emotional crisis after another. 'Badly' is the short answer.
At home, his mum eventually kicked his feckless dad out, but new stepdad Derek was a different kind of useless father figure, lazy and placid.
Putting loaded expressions like 'man up' under the microscope, Webb places much of the problems of the male existence at the door of repressed emotion – a destructive pattern passed down from father to son.
Real feelings must be suppressed, that is what he was taught, even if he saw that pent-up frustrations would later erupt in anger. So when his mother died at 17, Webb bottled it up, just as he had learned. The hurt that decision caused he can only see in retrospect.
The upshot at the time was that he became listless, jeopardising that Cambridge slot, while he treated a number of teenage girlfriends (and beyond) pretty badly, never really making any emotional connection. He has a boy-fling, too, though he doesn't quite seem to know what that meant, and rather skirts over the soul-searching in this respect.
Which is atypical, for while Webb's writing is witty, the emphasis is definitely less on laughs and more on figuring out what's wrong with all the bogus distinctions society makes in its expectations of men and women.
He considers how many words 'come pre-loaded with a steam tanker of gender manure from the last century'. And when talking to his own daughters – who were presumably a huge spur when it came to him addressing the skeletons in his own upbringing – he calls the patriarchy 'The Trick', an irrational code that drags men and women down equally – and which both genders play along with, despite it being to the detriment of both.
His literary agent apparently told Webb to make the book '15 per cent funnier'… perhaps that should have been applied again. But you can hear almost every paragraph in the actor's voice. And there are some droll vignettes – such as meeting an Old Etonian at Cambridge who asked him who his father was, and was baffled not to know him.
Over the pages of the book, Webb tells a personal story that started with him deeply embedded into the system of gender expectations and ends with him genuinely baffled why we treat boys and girls differently at all.
His performing Flashdance in Let's Dance For Comic Relief in 2009 seems to be a watershed where his new understanding conquered his upbringing. He may have been dressed as Jennifer Beals from Flashdance, but no taunts could touch him now.
Webb's candid reminiscences of that journey might help further erode those artificial gender differences that are already being battered by the waves of progressive change. They might give food for thought for other people struggling to find their place. But primarily it's an entertaining story, sometimes powerful and sometimes polemic, of a man trying to figure himself, and society, out.
• How Not To Be A Boy by Robert Webb is published by Canongate, priced £16.99. Click here to order from Amazon for £4.99.
Published: 22 Sep 2017
What do you think?