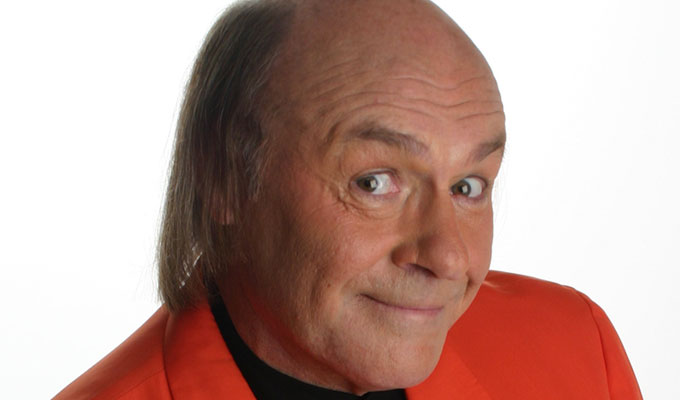 From Goal To Gags by Mick Miller
We've just lost Paul Shane, aka Hi-De-Hi's Ted Bovis, the scheming stand-up and lynchpin of the holiday camp yellowcoats. Yet on the evidence of Mick Miller's new memoirs, this character was no comic exaggeration.
The veteran comic has worked that circuit since 1971, first as a Pontin's bluecoat, latterly as a featured act on tour – and the world he portrays is not far from Maplins. In his youthful employment there, he ran money-making enterprises that ranged from taking backhanders from businesses on the official camp walks, to running his own cockles and mussels business out of his chalet. Yet despite the stench this must have generated, he claims little problems in pulling various Miss Pontins, after helping crown them each week.
For a modest bloke from Liverpool, he can't believe his luck with the ladies. Indeed 'can't believe his luck' pretty well sums up the entire tone of his book From Goal To Gags – a title that reflects the fact he has landed not one, but two careers that many would envy.
Before he became a comedian, he was a useful goalie, signed to Port Vale under the great Stanley Matthews, and even making the England youth team, in a day when football was a much different game from today. It was his usefulness on the field that landed him the holiday-camp job, teaching the youngsters to play by day, and entertaining the families at night. It meant he would never have to go back to the various dead-end jobs he had before: helping an an undertaker's, manual work as a warehouseman, or getting bored a rail worker in the heavily unionised days when a man could get away with doing very little for his pay-cheque.
From Pontin's he started playing the working-men's club circuit, and shares a few anecdotes from those days. 'There are so many stories to tell so one day I might just write another book about the clubs,' he teases... an enticing prospect, but it would have been great to include them here, though there are a handful of anecdotes about people as diverse as Tommy Cooper and Bernard Manning,
The job – and his subsequent appearances on the much-watched TV show The Comedians –  took him around the world, including a trip to South Africa that gave birth to an enduring stand-up routine that became his calling-card – and rightly continues to bring down the house today. Stuck in a lonely hotel routine with just a bottle of gin and the BBC World Service to entertain him, he poured himself the first drink just as soon as the Noddy Show came on the radio... and that juxtaposition was all it took to envisage the narrator as a bitter drunk. In fact, it seems the routine came remarkably easy.
In fact, the most difficult part about it might have been playing bitter, as Miller, now 63,has a generosity of spirit to everyone he's known, from comics of an older generation to the likes of his Ideal colleague Johnny Vegas or the other modern-day comics with whom he appeared on Channel 4's reality show Kings Of Comedy. Don't read this autobiography expecting Miller to dish the dirt or reveal a mean streak. In fact, the book ends on a surprisingly touching note. (Well, Liverpudlians are known for their sentimentality....)
The most negativity he can muster is a slight dissatisfaction with Simon Cowell dismissing Britain's Got Talent hopefuls as 'cruise ship entertainers', as Miller now spends a lot of time in that job, and maintains it's no soft option at all. He should know, given his years of experience.
And through them all he seems to have had a blast. The result is this upbeat autobiography, that might change your views on comedy, or even shed much light on its world, but comes across as an entertaining, easy read that'll make you just a bit happier.
• From Goal to Gags: The Official Autobiography of Mick Miller has been publiusged by Upfront, priced £8.99. Click here to buy from Waterstones, or here to buy as an ebook for £4.26.
Tweet
Follow @chortle
Published: 6 Jun 2013
What do you think?