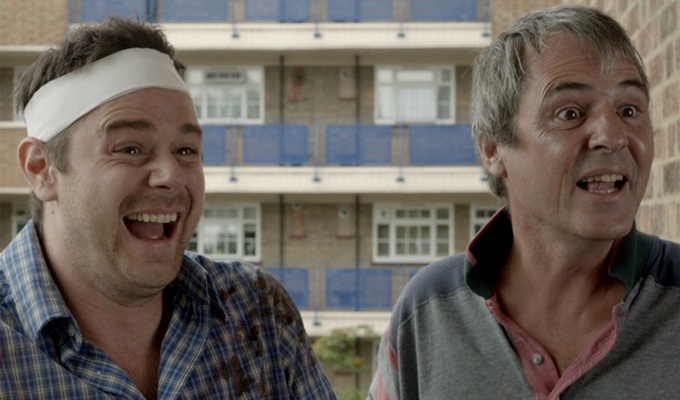 What was the name of this Danny Dyer film flop?
Here's this week's comedy trivia quiz - compiled, as always by broadcaster and comedy historian Hayden Parker. Good luck!
1. Who is the current 'right-hand man; to the puppet Sooty?
2. In which TV series would you meet equine specialist Fred Quilley?
3. Who had the catchphrase 'Hello playmates'?
4. Which veteran performer starred in the Alan Bennett monologue A Cream Cracker Under The Settee?
5. What was the surname of Margo and Jerry in The Good Life?
6. Which 'letter' series of QI did Stephen Fry host last?
7. Who played Shelley in the ITV series of the same name?
8. On which TV show did we first meet Morph?
9. Starring Danny Dyer and Neil Morrissey, what is the name of the 2012 comedy film, pictured above, that grossed just £602 on its opening weekend?
10. Who was the oldest, Morecambe or Wise?
• How did you do? The answers are here.
Published: 30 May 2017
Recent Features
What do you think?