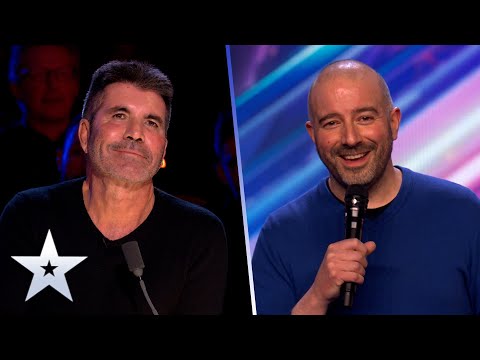 Stefalo Paolini on Britain's Got Talent
Here's comedy circuit stalwart Stefalo Paolini performing on Britain's Got Talent last night.
The comic's set started badly with the first gag shown as being received in stony silence.
But when he started impersonating The Simpsons in Italian, he won over the judges and audience – and that segued into him speaking foreign languages but with regional British accents.
All four judges and the audiences gave him a standing ovation.
Simon Cowell told the 45-year-old comedian: 'God almighty… you started off so badly and I was thinking "Woah, this is not going to go well, and then it just completely switched around to a brilliant, brilliant audition.'
David Walliams called him 'comedy gold', adding: 'It was absolutely hilarious'
Alesha Dixon added: 'It just got better and better and better until the point I was ugly laughing' and Amanda Holden said: 'You are bloody brilliant .'
Published: 15 May 2022
Recent Videos
What do you think?