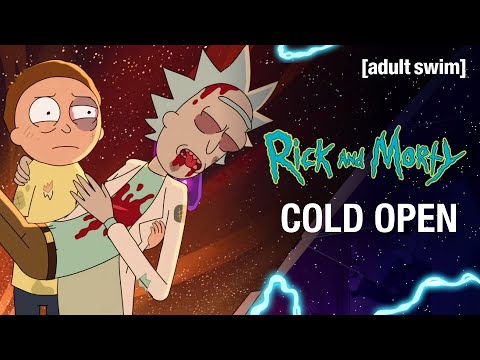 Rick and Morty season 5 opening scene
Adult Swim has released the first two minutes of the next season of Rick And Morty – and it packs quite a lot in.
The 'cold open' for series 5, which airs in the US on Sunday and E4 on Monday starts, with Morty carrying his badly injured grandfather off a rocky planet, surrounded by crystals containing projections of their earlier escapades.
Fleeing a many-eyed monster, their spaceship travels through a wormhole, after which it hurtles towards earth, seriously damaged.
With life support failing, Morty calls his school crush Jessica to express his real feelings… which gives him just enough determination to survive.
The spaceship then crash-lands into the sea.. and that's where their troubles really start.
Rick And Morty Series 5 starts on E4 at 10pm on Monday, then on demand via All4.
Published: 18 Jun 2021
Recent Videos
What do you think?