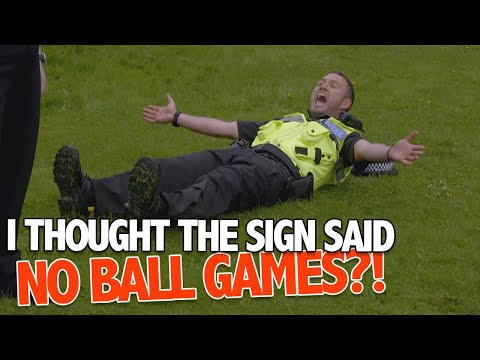 Scot Squad: No ball games
Constables Jack Mclaren and Sarah Fletcher put paid to another major crime in this new Scot Squad clip: kids ignoring a 'no ball games' sign.
The duo – aka Jordan Young and Sally Reid – insist they support 'grassroots sports' but feel they have to act when seeing the youngsters having a kickabout at a local park.
The clip has been released to mark the delayed start of the Euro 2020 tournament, with Scotland's first match against the Czech Republic on Monday.
Published: 9 Jun 2021
Recent Videos
What do you think?