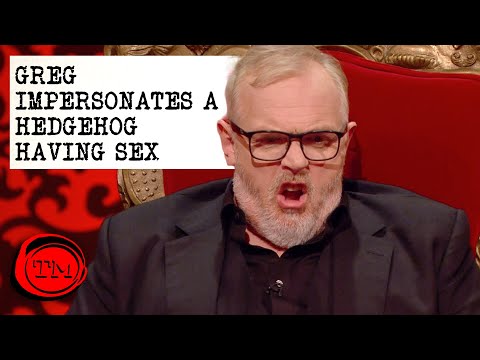 Greg Davies impersonates a hedgehog having sex
'How does a hedgehog have sex?' is the set-up for an old gag.
But Greg Davies takes it literally in this out-take from Taskmaster, and offers up his own impression
And in case that wasn't a disturbing enough mental image for you, contestant Lee Mack makes it so much worse…
Davies perceptibly noted 'none of this is going to make it in' - but it has made it on to You Tube via the shows.
The current series of Taskmaster ends this Thursday on Channel 4.
Published: 16 May 2021
What do you think?