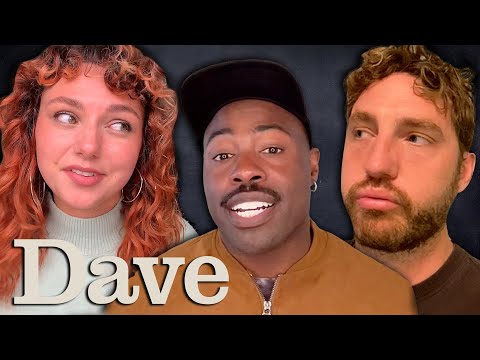 The comedians' guide to coming out of lockdown
Comedians have recorded a series of videos giving witty advice on how to resume normal social interactions as the nation slowly reopens.
Seann Walsh, Darren Harriott, Stevie Martin, Ahir Shah and Ania Magliano have taped the series for the Dave TV channel after research revealed widespread trepidation about reverting to normal.
Walsh gives some tips on how to talk to strangers; Harriot explains how to shake hands; Martin considers pub etiquette; Shah covers how to adapt back to the commute; while Magliano gives tips on having a conversation.
The tutorials have been created with suicide prevention charity Campaign Against Living Miserably after a study found four in five British adults are feeling socially apprehensive as lockdown ends.
Three-quarters admit to being nervous about interacting with people in real life with the main concerns being greeting etiquette, going to a party with more than six people, and interacting with people when eating out.
Steve North from Dave's parent company UKTV said, 'Coming out of lockdown is stressful for the best of us.
'We've been talking into a screen for the better part of a year and many are worried about having to interact in real life. Gone are the days of being able to mute someone on Zoom or blame bad internet when you want to sneak out of an event.
'Dave is all about bringing people together to have a laugh – and we're thrilled to be working with Calm to help encourage people to start having real life conversations again following an extraordinary year of lockdown.'
Published: 12 May 2021
What do you think?