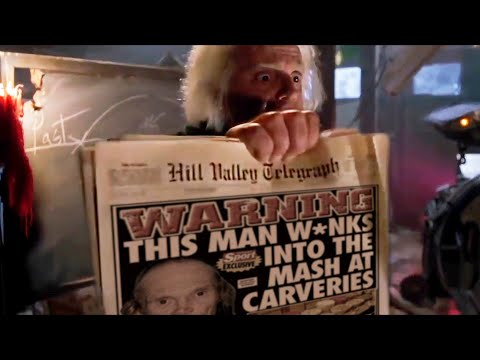 Movies improved by the Sunday Sport
For decades, films have used newspaper headlines as a convenient way of filling in the back story.
But now a mischievous YouTuber has given some classic movie scenes a whole new twist, by replacing those shots with headlines that genuinely appeared in the Sunday Sport.
Back To The Future, Dumb and Dumber and Unbreakable are some of the films to be recut by the Jellyface productions account.
The unnamed comedian behind the edits wrote in the description: 'My Dad bought [the Sport] back in the 90's. Back issues can be found on the floor of his van.'
Published: 12 Feb 2021
Recent Videos
What do you think?