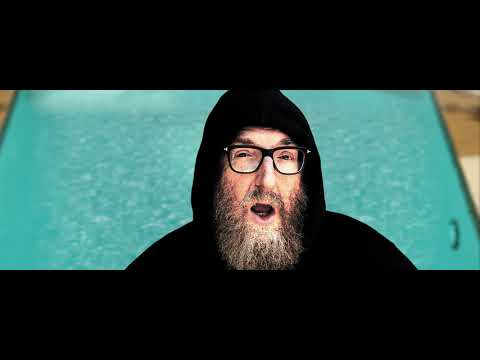 New Music Sucks
Brian Posehn has offered his opinion on the state of the charts in a new music video called, bluntly, New Music Sucks.
The track mocks clichés such as songs that start with a piano before a beat drops in, autotuned lyrics and guest rappers.
And the comedian happily names names of offenders including One Direction, Imagine Dragons, Katy Perry, Lady Gaga, Drake, Ke$ha and Bruno Mars.
'It's not because I'm old,' 54-year-old Posehn insists in the lyrics: 'It just isn't good. I'd rather hear some Billy Joel and I fucking hate Billy Joel.'
The latter half of the track turns more rocky, before turning on the likes of Ed Sheeran, Cardi B, Ariana Grande, Kanye West, and DJ Khaled.
Released yesterday, the video features guest appearances by Patton Oswalt and 'Weird Al' Yankovic, shaking his head sadly at the state of the industry.
The track originally appeared on Posehn's album Grandpa Metal, released last year and featuring guest stars from the world of metal, including Slipknot's Corey Taylor, Steel Panther's Michael Starr, and Gary Holt from Slayer. Buy here .
Published: 8 Jan 2021
Recent Videos
What do you think?