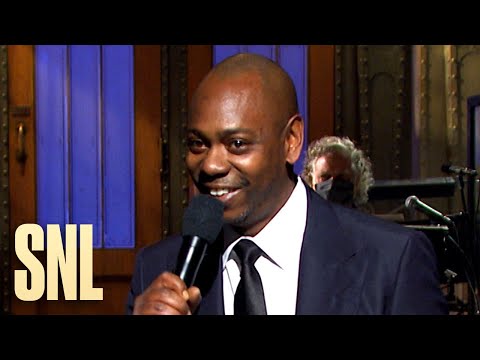 Dave Chappelle's Saturday Night Live monologue
Dave Chappelle delivered a funny and powerful 16-minute monologue about the Presidential election, Covid-19 and racism as he opened Saturday Night Live last night.
The comedian began by talking about his great-grandfather, who was born a slave in South Carolina; spoke about how locals complaining about the shows he put on in an Ohio cornfield illustrated the limited experienced of Middle America; and how he was glad of the coronavirus because: 'Someone had to lock these murderous whites up.'
Chappelle also mocked white people who hated wearing masks in public, 'saying: 'What is the problem? Wear masks at the Klan rally, wear it at the Walmart too. Wear your Klan hood at Walmart so we can all feel safe.' More poignantly he spoke about the 'mask' he wears all the time as a black man, noting 'I can't even tell the truth, unless there's a punchline behind it'.
And drew parallels with poor white people feeling newly disenfranchised and the black experience. He concluded by telling white people: 'You've got to find a way to forgive each other. You've got to find a way to find joy in your experience in spite of that feeling', adding that if you can't, you should learn from black people… only he pit it more succinctly, using the N-bomb.
And with a mic-drop, he left the stage.
Published: 8 Nov 2020
Recent Videos
What do you think?