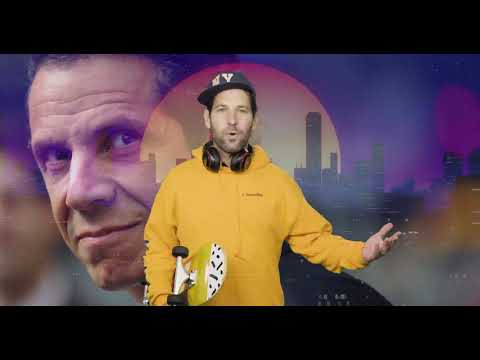 Certified Young Person Paul Rudd wants you to wear a mask
When New York Governor Andrew Cuomo wanted to recruit an authentic voice of youth to tell the under-25s to wear a mask, he looked no further than Paul Rudd.
The comic and actor, who stars with Aisling Bea in Netflix's Living With Yourself is clearly the voice of the generation, as he's a certified young person' with a skateboard, baseball cap – and knows all of the rad lingo. Would a 51-year-old know how to TikTok?
'So fam, let's real talk. Masks? They're totally beast. So slide that in your DMs and Twitch it,' Rudd says.
And it seems the message is getting through, with the video viewed more than 2.4million times on Twitter.
Published: 15 Sep 2020
Recent Videos
What do you think?