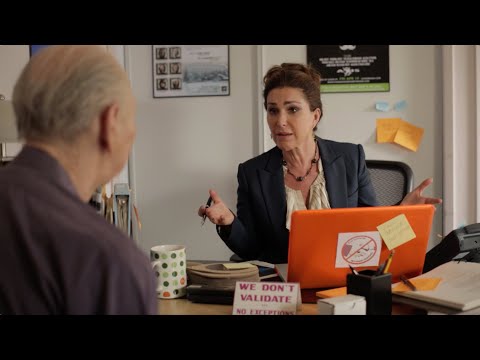 Old Guy
Frasier star Peri Gilpin co-stars in a new web series about ageism in Hollywood,.
The actress, best known as Roz, plays the agent of Harry, a pensioner getting into acting, in the series Old Guy.
Roger Burton plays the title character in the series, made by his daughters Gabrielle, Jennifer, Maria, Ursula and Charity – collectively known as Five Sisters Productions.
Published: 1 May 2020