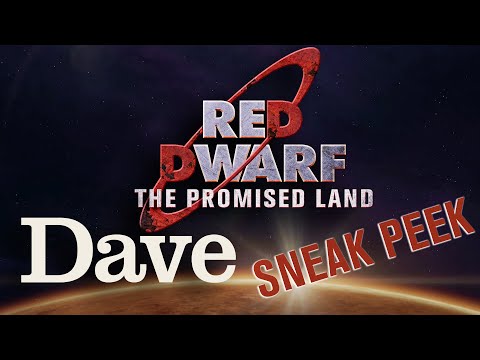 Watch the first five minutes of Red Dwarf: The Promised Land
The Dave TV channel has released the first five minutes of the new Red Dwarf feature-length episode, The Promised Land.
It shows how in three million years' time the cats that evolved into humanoid form are now a high-tech race with their own fleet of spacecraft.
The new 90-minute special reunited Chris Barrie, Craig Charles, Danny John-Jules and Robert Llewellyn as well as Norman Lovett as Holly (Norman Lovett) the ship's computer.
In the special, which airs at 9pm next Thursday, Thursday April 9, the posse meet three cat clerics (Tom Bennett, Mandeep Dhillon, Lucy Pearman) who worship Lister as their God.
Lister vows to help them as they're being hunted by Rodon, the ruthless feral cat leader (Ray Fearon) who has vowed to wipe out all cats who worship anyone but him.
Written and directed by Doug Naylor, the specials was recorded in front of a live studio audience over two nights at Pinewood Studios.
Published: 3 Apr 2020
What do you think?