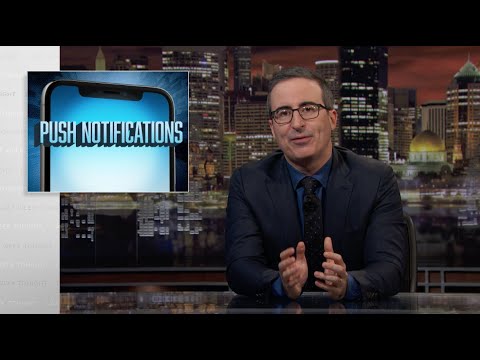 John Oliver on push notifications
John Oliver has released an online rant about push notifications sent to mobile phones.
The comic complained about the sort of trivial stories that pass for breaking alerts issued by media companies, prompted by a message he got drawing his attention to a story about the remains of a 115,000-year-old Neanderthal child.
The monologue was recorded on the set of Last Week Tonight – although the HBO show is not currently on air.
And, of course, subscribers to the show's YouTube channel may well have received a push notification that the clip went live this morning.
Last Week Tonight returns in February.
Published: 20 Jan 2020
Recent Videos
What do you think?