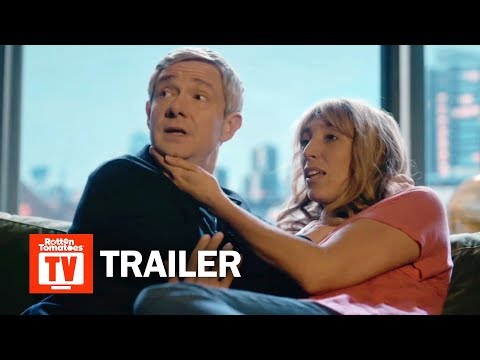 Breeders: Trailer for Sky One series
Here's the first trailer for Breeders, the new Sky comedy starring Martin Freeman and Daisy Haggard.
Freeman created the show with writer Simon Blackwell and former stand-up Chris Addison, who will direct some of the episodes with The Inbetweeners' Ben Palmer.
The show is based around the paradox of the love and hatred parents feel towards children who change the course of their lives. Blackwell has said: 'I am very excited about making Breeders, to the point of being told to go to bed and stop showing off.'
The show, made by Avalon, will air on Sky – and FX in America – soon.
Published: 11 Jan 2020
Recent Videos
What do you think?