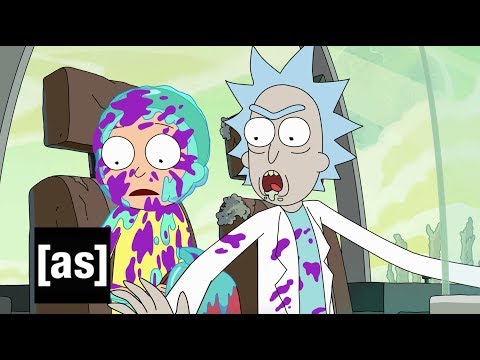 Rick and Morty season 4 trailer
Adult Swim has released a trailer for series 4 of Rick & Morty – more than two years after the last episode aired.
Co-created by Justin Roiland and Dan Harmon, the animated comedy often has long gaps between seasons.
In May last year, 70 new episodes were ordered over an unspecified number of series.
The new run comprises just five new episodes – with the teaser joking that it's 'half the season you deserve; all the season we could handle.'
They air in the US from November 10, and at an unspecified later date on E4 in the UK.
Roiland voices the lead characters Rick Sanchez and Morty Smith, with Chris Parnell as Morty's father Jerry, Spencer Grammer as Morty's sister Summer and Sarah Chalke as Rick's daughter Beth.
Published: 7 Oct 2019
Recent Videos
What do you think?