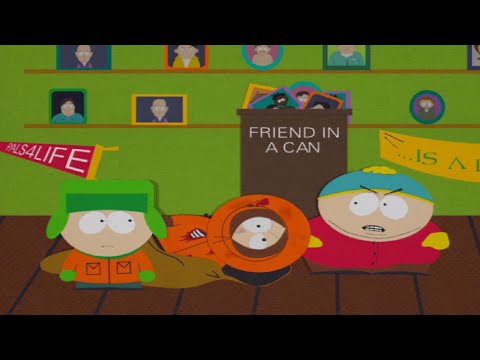 South Park pays tribute to Monty Python
South Park has paid tribute to Monty Python on its 50th anniversary.
Matt Stone and Trey Parker's animators parodied the 'dead parrot' sketch, with Cartman returning his 'dead friend' Kenny to a shop run by Kyle Broflovski.
Cartman says a version of the classic opening line: 'I wish to complain about the friend I purchased not half an hour ago from this very boutique,' before Kyle tells him that Kenny isn't dead, he's resting.'
The sketch then acknowledges the connection between Terry Gilliam's cut-out animations from the original show, and the techniques originally used to make South Park.
Here's the clip in full below:
Published: 6 Oct 2019
Recent Videos
What do you think?