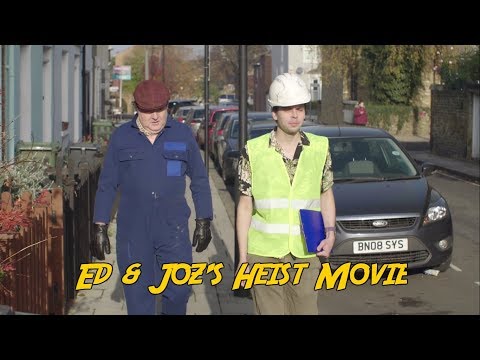 Trailer for Joz Norris and Ed Aczel's heist movie
Joz Norris and Ed Aczel have shot a short film about two hapless criminals who try to plan a modest Ocean's Eleven-style heist to steal a vending machine
Simply titled Ed & Joz's Heist Movie, it co-stars Lucy Pearman, Michael Stranney, Ben Target and Alison Thea-Skot.
The completed film will be screened at the Bill Murray in September, and will eventually be able to view online â€" but for now they have released a trailer.
Ed & Joz's Heist Movie was directed by Jonathan Brooks, produced by Murder In Successville's Avril Spary, and sponsored by production company Tiger Aspect.
Published: 9 Jun 2019
Recent Videos
What do you think?