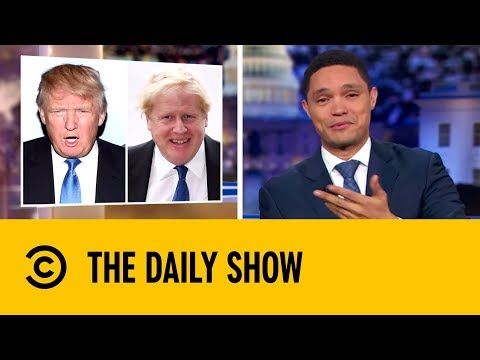 Boris Johnson is Britain's Donald Trump
Trevor Noah has given US viewers an introduction to Boris Johnson onThe Daily Show.
The comic called the former Foreign Secretary 'the Donald Trump of the UK' after the President apparently endorsed him in the Tory leadership race.
But Noah thought Johnson was more like the 'stunt double for Jeff Daniels in Dumb and Dumber'
The comic noted that Trump and Johnson were both born in New York, both had cheating scandals, both have similar populist politics and they even look similar, with the Daily Show frontman saying: 'They look like they were separated at birth - and I mean purposefully.'
And then he listed some of Johnson's more famous faux pas.
Published: 6 Jun 2019
Recent Videos
What do you think?