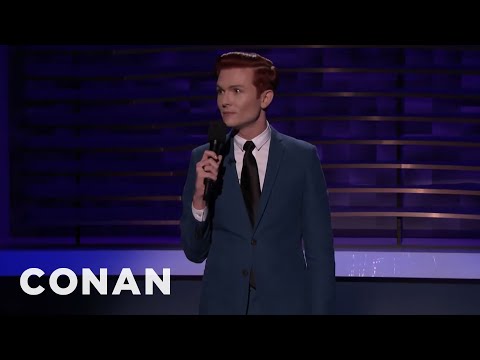 Rhys Nicholson on Conan
Australian comedian Rhys Nicholson appeared on Conan O'Brien's talk show last night to speak about how he has a severe anxiety disorder - which he described as an 'intolerance to hope'.
He also joked about how the secret to a happy relationship was to lie as much as possible; and how millennials like him are the most self-absorbed generation around.
Nicholson previously appeared on O'Brien's TBS show when he visited Sydney in February.
Published: 5 Jun 2019
Recent Videos
What do you think?