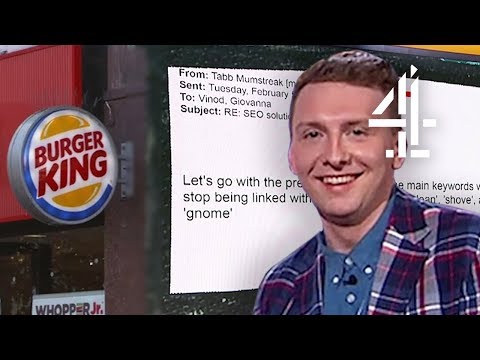 Mark Silcox vs Burger King
Mark Silcox puts Burger King's 'have it your way' slogan to the test in this clip from Joe Lycett's new Channel 4 programme.
Joe Lycett's Got Your Back offers a comedy take on consumer affairs, with episode one taking up the cudgels of a nurse who was defrauded of her life savings.
In this clip, the host also engages with an email spammer, making ridiculous requests of their alleged searchengine optimisation scheme.
Joe Lycett's Got Your Back is on Channel 4 tonight at 8.30pm
Published: 5 Apr 2019
What do you think?