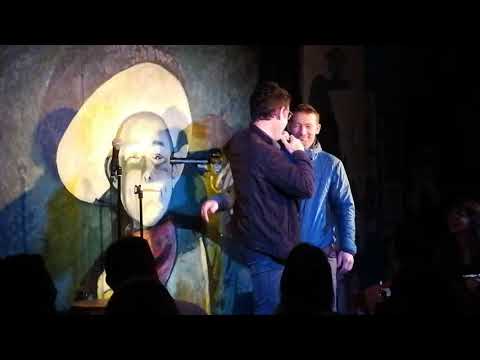 The Stand's Kenny O'Brien wins Chortle's offstage contribution award
Kenny O'Brien – the departing general manager of The Stand comedy clubs – was presented with the 2019 Chortle Award for best offstage contribution last night.
While the main ceremony was taking place in London, stand-up Tom Stade gave the accolade to O'Brien during the Red Raw night at the chain's Edinburgh venue.
He dedicated his award to all the staff across the three venues and said: 'The Stand is an amazing little enclave of dystopia where mad people gee one other along in order that comedians can come and seek brief amounts of attention from random strangers.'
O'Brien is leaving the chain after 20 years to be replaced by Mike Jones, formerly executive director of the Brewery Arts Centre in Kendal in Cumbria.
Both the Edinburgh Stand and Red Raw won award for best club and best night in Scotland, too.
Published: 19 Mar 2019
Recent Videos
What do you think?