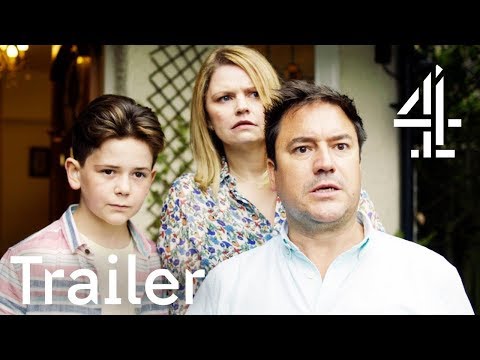 Home: First trailer
The show was written by Rufus Jones, who stars as the man who inadvertently gets Sami into the country in the boot of his family car.
Sami (Youssef Kerkour)  ends up living with family in Dorking, Surrey, while he waits for his application to be processed.
Within minutes of the trailer going up, it triggered anti-refugee sentiment, with comments including: 'I was waiting for some mental programming to come our way to help us accept refugees as nice people so that we can see our country to up in flames. Great!' and 'Channel 4 normalising illegal activity again'  – although of course there is nothing illegal about claiming refugee status.
The comedy, which also stars Rebekah Staton, is coming to Channel 4 soon.
Published: 20 Feb 2019
Channel 4 has released the first trailer for its new comedy Home, about an asylum-seeker from Syria who smuggles himself into the UK.
Recent Videos
What do you think?