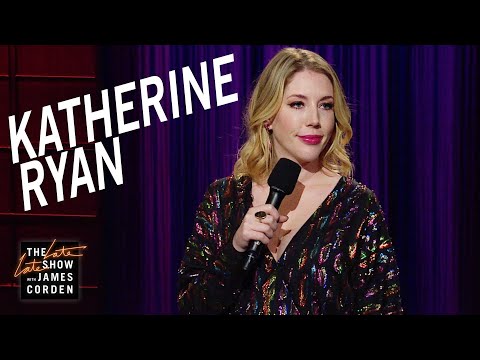 Katherine Ryan on the Late, Late Show
Katherine Ryan made her stand-up debut on The Late Late Show with James Corden.
In her six-minute set she spoke about why she didn't want a boyfriend because men are like dolphins 'in that should be enjoyed on holiday... but that doesn't mean you should have one in your house'.
And she spoke of how Melania Trump was an 'innocent gold digger caught up in a dangerous game' and told the American audience about Channel 4's Naked Attraction.
Published: 13 Dec 2018
Recent Videos
What do you think?