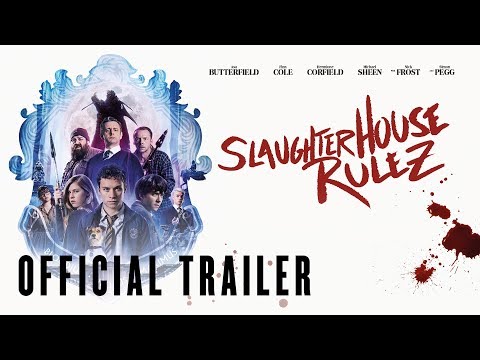 Slauterhouse Rulez: The first trailer
It is set in an elite British boarding school that becomes a bloody battleground when a mysterious sinkhole appears at a nearby fracking site unleashing unspeakable horror.
The film is directed by Crispian Mills, the former Kula Shaker singer who previously directed Pegg in A Fantastic Fear of Everything, and based on a script he co-wrote with Henry Fitzherbert, who is also the film critic for the Sunday Express.
Slaughterhouse Rulez will be out around Halloween.
Published: 9 Aug 2018
The first trailer has been released for Slaughterhouse Rulez, Simon Pegg and Nick Frost's new comedy-horror.
Recent Videos
What do you think?