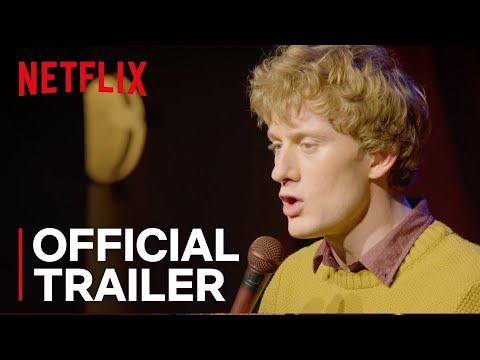 Netflix releases James Acaster trailer
Netflix has released the trailer for James Acaster's four-part comedy special, Repertoire.
All of his live shows – Recognise, Represent, Reset and Recap – will drop on the streaming serviceon Tuesday next week.
Acaster has been nominated for the Edinburgh Comedy Award a record five times. Recognise, Represent and Reset made the shortlists from 2014 to 2016 respectively.
He then toured them as a 'Trelogy', visiting each town for three consecutive nights to perform each of the shows. Recap is a new show, comprising older material, which will 'explain a gap' in the trilogy.
Netflix is promoting the collection as the four stages of James Acaster: Bargaining, Paranoia, Anger and 'Vicious Cycle That Inevitable Devolves Into Repeating Steps 1-3'.
Published: 19 Mar 2018
Recent Videos
What do you think?